All-Star Detroit Tigers pitcher Justin Verlander and Sports Illustrated swimsuit pinup Kate Upton spent some time together last weekend in Detroit, fueling rumors that the two might be an item.
The comely blonde model, a native of St. Joseph, Mich., was seen by several fans in Verlander's suite at the Palace of Auburn Hills at last Thursday's Aerosmith concert. The two stars were joined by her BFF, model Lizzy Glynn, and his pal Frank Viola, Jr. (son of Minnesota Twins' pitcher Frank Viola).
(Scroll down to see photos of Kate Upton .)
"He took off his pants so I could wear them to ride the mechanical bull.Yes, Southern gentlemen do exist!! @FrankViola3," Glynn Tweeted.
Detroiters later saw the foursome classing up their evening with a few cocktails at Birmingham's South Bar.
The next night, Upton turned up at the Detroit Tigers game sporting a baseball cap with the Old English D.
Earlier, the two starred in an ad together for MLB 2012 on joining "The Perfect Club."
Gossip sites say Verlander, who will take the mound as the American League's starting pitcher at Tuesday's Major League All-Star game, has been in a long-term relationship with college girlfriend Emily Yuen.
Do you think Justin and Kate would make a good couple?
Check out this video of Kate Upton at the Detroit Tigers game last weekend -- and JV gawking from the Tigers' bullpen.
For more things Kate Upton, see the gallery below.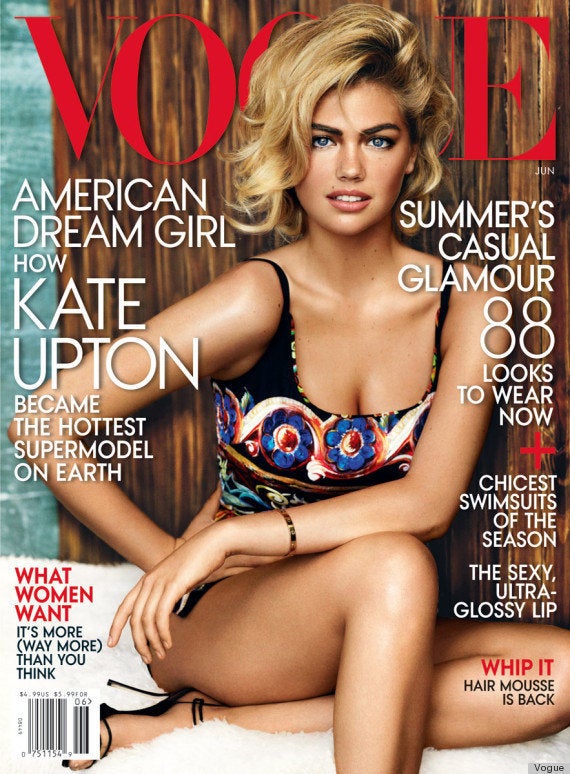 All Things Kate Upton
Related
Popular in the Community