She's no Kate Upton, but Nina Agdal is a pretty awesome consolation prize.
Danish model Agdal agreed to sub in for Upton and let Inside Edition follow her around as she shopped for a dress and prepared for the big night. (ABC News has the footage, below.) While Agdal isn't a two-time cover girl like Upton, she does have similar credentials: a spot in the coveted Sports Illustrated Swimsuit Issue and her very own Carl's Jr. commercial.
We bet Davidson and Agdal will get along famously -- as he said in his original prom-vitation video, he reads "Sports Illustrated" so they've got plenty in common.
The prom is set for tonight, May 23, so we're keeping our eyes peeled for awesome photos -- what kind of corsage does one buy a swimsuit model?
Watch Davidson's original video for Kate Upton:
See Agdal and her fellow SI model pals: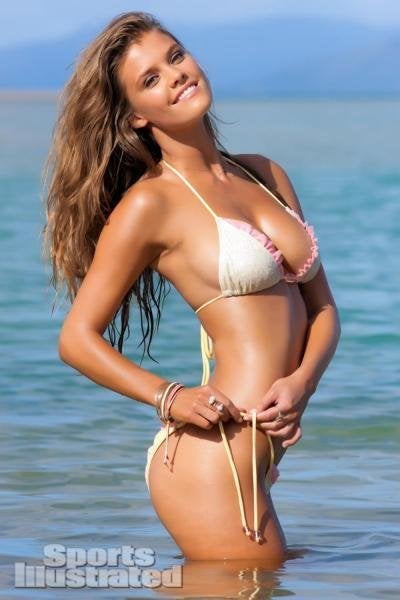 Sports Illustrated Swimsuit Issue 2013