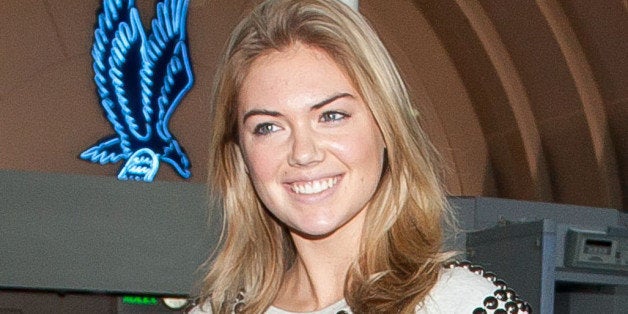 Sounds absurd? Page Six notes that none other than Jimmy Fallon might have had the idea first, joking to Upton on his show last year that she should do a shoot in space. "Think about this -- there's no gravity..." he giggled.
Plus, Kate got some prep later in the year with a Vanity Fair shoot that saw her lounging on the moon. (It appears there was at least some gravity at work.) If anyone could handle a space-age fashion story with a silver moonsuit of a bikini, it would be Kate. We're just a little concerned how a plastic helmet might muss up her perfect hair.
We'll have to wait until the Sports Illustrated Swimsuit Issue hits in mid-February to see.