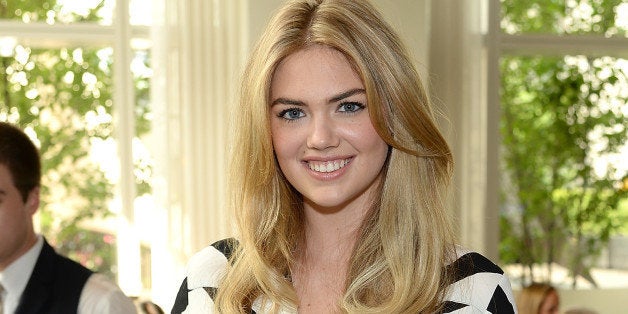 There's no doubt Kate Upton is on top of the world, having conquered everything from magazines to movies (not to mention being a bona fide social media mogul). The model and actress just added EXPRESS brand ambassador to her résumé, and we had the chance to sit down with Upton to chat about all things style. Here's what she had to say.
"I never really compared myself to other people, and I think that's maybe where insecurities are drawn from –- comparing your body to other people's bodies."
On her favorite magazine cover:
"I loved working with Tonne Goodman and Mario Testino for American Vogue, and just the whole shoot and the energy was just so positive and happy. And every shoot I've done since with them has been like that, but that was my favorite because that was my first one." On her weirdest daily ritual:
"I always have to have a coffee, I always have to have eggs and spinach every morning… And I always wake up and have to have a glass of water with lemon right away."

On her dream gig:

"My dream is to continue doing what I'm doing, because I'm in such a great position where I can work with companies that I actually really love and believe in and want to be a part of, so that makes my job a lot easier."

On her advice to young girls:

"Instead of looking at someone and envying part of their body or their face, look at how they hold themselves. Appreciate their confidence."
This interview has been condensed and edited for clarity.