"Why can't Kate Upton keep her clothes on?" is a question easily answered by looking at her rise to fame as a swimsuit model. But the high fashion world likes the bikini babe for her versatility, hence her latest cover for V Magazine, which features Upton styled two ways: with clothes and without.
For V's February 2014 issue, the model poses in a peel-back acetate cover, the top layer of which features her in a Nicola Formichetti for Diesel denim bodysuit. You can then literally peel back that layer to reveal a cover shot of Upton in her skivvies. How... clever?
Turns out, the mag had a point to prove. "It has always intrigued me, as I'm sure it has to most readers, how someone gets embraced by the general public for taking their clothes off and loved by the fashion world for keeping them on," V's editor Stephen Gan told Women's Wear Daily.
For those in the room without a pricey fashion magazine subscription list, Upton's posed for Vogue, Elle, Harper's Bazaar and CR Fashion Book in the past year or so, gigs which stand in stark contrast to her Sports Illustrated and GQ spreads. The team behind Upton's latest shoot for V was none other than photography duo Inez van Lamsweerde and Vinoodh Matadin and stylist Nicola Formichetti (hence, Diesel), a group of names that cast a high brow glow over the ballsy art direction to match Gan's "fashion world" claim.
But we'll leave the judgment to you. Check out both covers and tell us what you think. (And pick it up on newsstands on Jan. 16 if you're as curious as we are about that whole peel-back acetate thing.)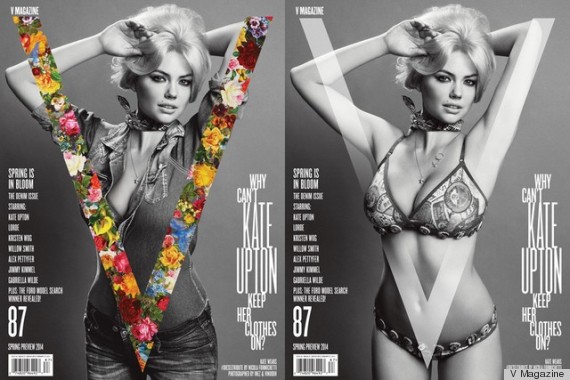 The rest of Kate Upton's CV: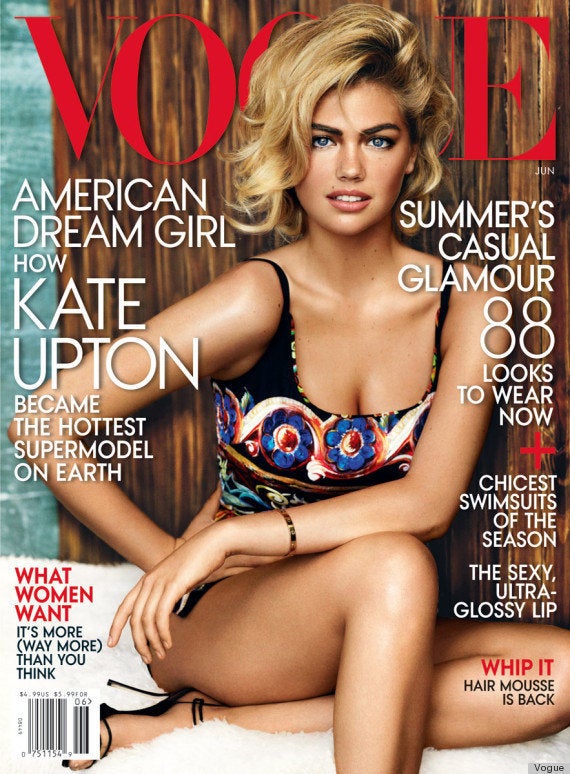 All Things Kate Upton
Popular in the Community