Kate Upton rules the beach again. The bombshell model made the cover of the Sports Illustrated Swimsuit Issue for the third time ― and is featured in three separate covers. The annual issue hit the newsstand on Wednesday.
"I love them all," she said backstage after she first got a first look at them on "Jimmy Kimmel Live!" Tuesday.
The 24-year-old Upton, who previously graced the covers in 2012 and 2013, is appearing in the issue for the fifth time.
"It's a full circle moment for us," Swimsuit Edition editor MJ Day told Sports Illustrated. "We started Kate in her career, and you know, we watched her grow and become not only this worldwide, superstar phenomenon; she changed the direction of the modeling industry."
Upton told S.I. she was excited to be in an issue that emphasized "every woman of every age and every body type being accepted. It was inspiring to be asked to be a part of that issue."
Others appearing in the issue include supermodel Chrissy Teigen, tennis champ Serena Williams, 63-year-old Christie Brinkley (also a three-time S.I. cover model), and Olympic gold medal gymnast Simone Biles.
Check out Upton's backstage reaction here.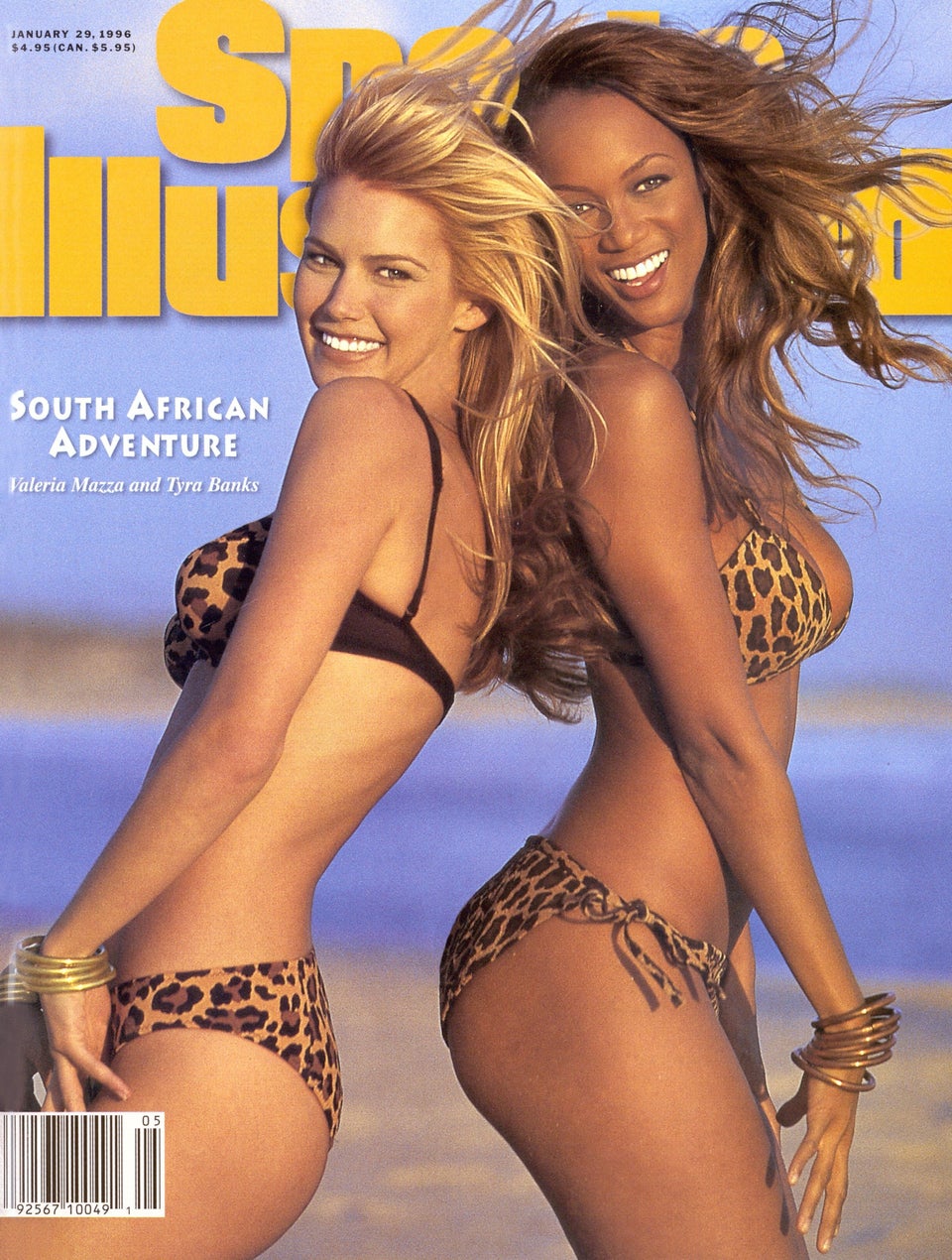 Sports Illustrated Covers Over The Years
Popular in the Community