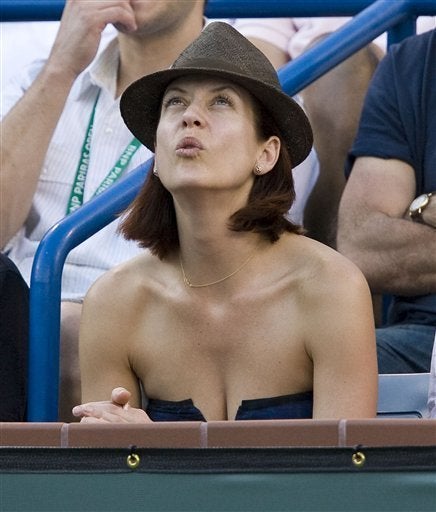 They were only a married couple for 14 months, but the nasty divorce between Kate Walsh and Alex Young has just gotten uglier.
We've obtained legal papers filed last Friday by Young, who claims the accounting firm he and Walsh used has turned on him by refusing to ante up a full accounting of joint assets. But wait till you hear what they are arguing over.
London & Co., the accounting firm, filed legal papers earlier this month, essentially asking a judge to tell Young to get lost.