When Kate Middleton and Prince William's official engagement photos hit the media in 2010, the world collectively swooned. After all, it was indisputable evidence that fairytales were real. Even the photographer was smitten.
Mario Testino, the man behind the shots, remembered that fateful shooting session with the royal couple during a recent conversation with The Telegraph. He had first met Kate in 2008, but he could tell that Will was "in love" and he "knew they would stay together." Naturally, Testino worked his magic when the time came to shoot them as an engaged couple two years later:
"I waited a long time, an hour or two, to make that picture perfect. But I wasn't totally satisfied. Then, when I'd finished the shoot, they were about to leave and they suddenly hugged in front of a radiator. I took my camera and that was the picture that ran everywhere -- it was spontaneous emotion ... you could see they were completely in love."
All together now: Awwwww! It's not hard to imagine Kate and Will engaging in an impromptu embrace -- they've single-handedly made the most convincing royal case for marrying for love. Every step of the way, from engagement announcement to official photos to the Royal Wedding, seemed more genuine and adorable than the last.
Let's relive it all, shall we?
The engagement announcement:
The official photos, courtesy of Mario Testino: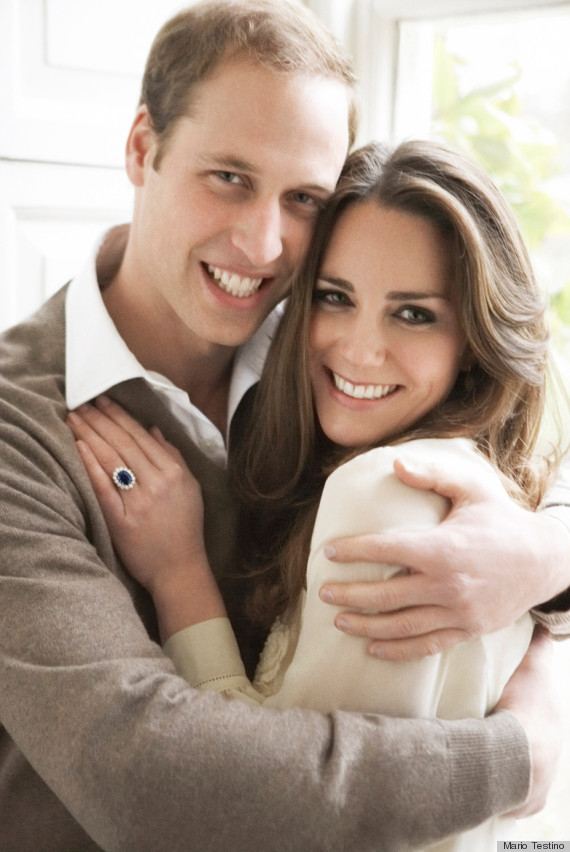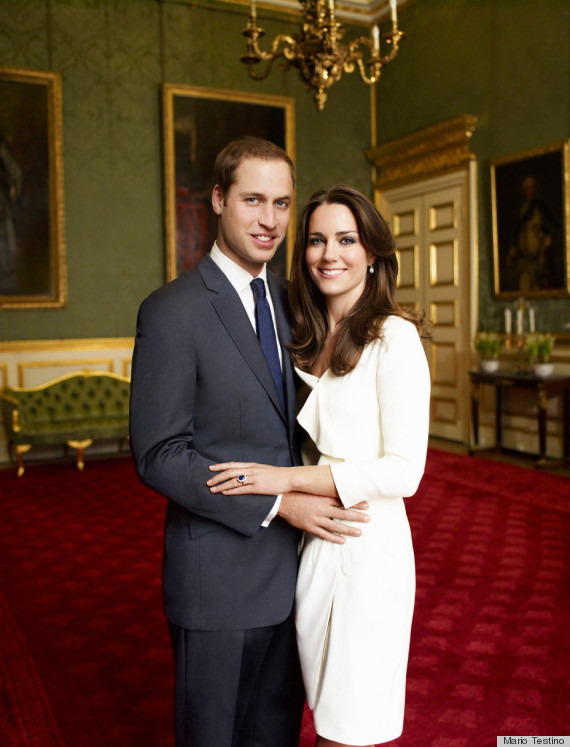 ...and they lived happily ever after. (Duh.)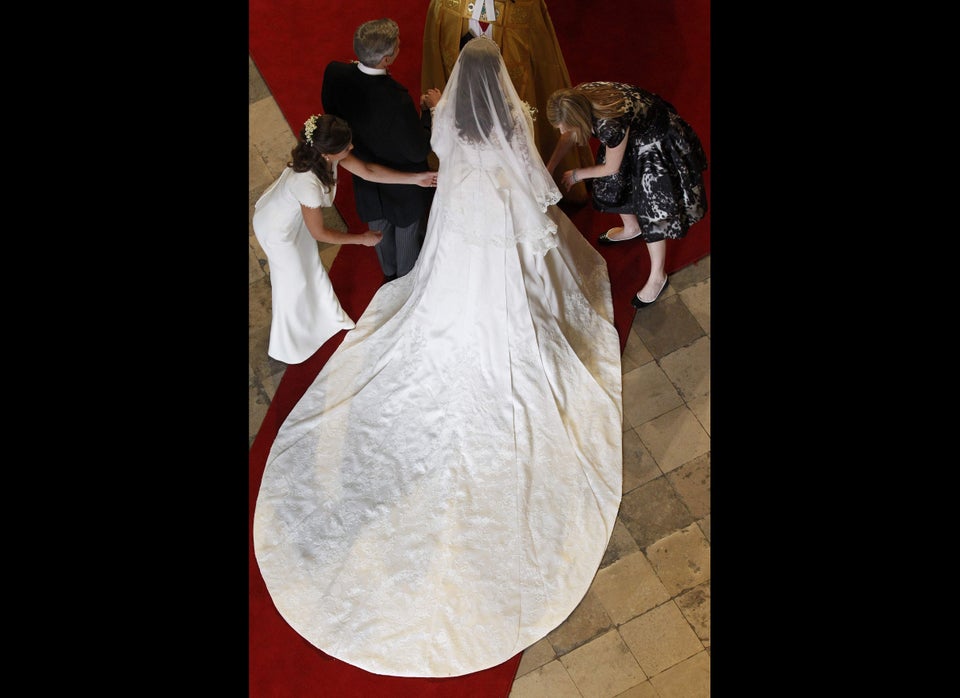 Royal Wedding Photos You Never Saw
Related