Happy Friday, everyone! Our gift to you this morning: the Duchess of Cambridge in a new outfit.
The Duchess joined Prince William on a visit to Birmingham, one of the UK cities severely affected by the recent riots. As Hello! writes, the couple visited the city's Summerfield Community Centre to meet riot victims and also express condolences to the families of three Birmingham men killed last week while fending off looters.
Take a look below at the Duke and Duchess performing their royal duties.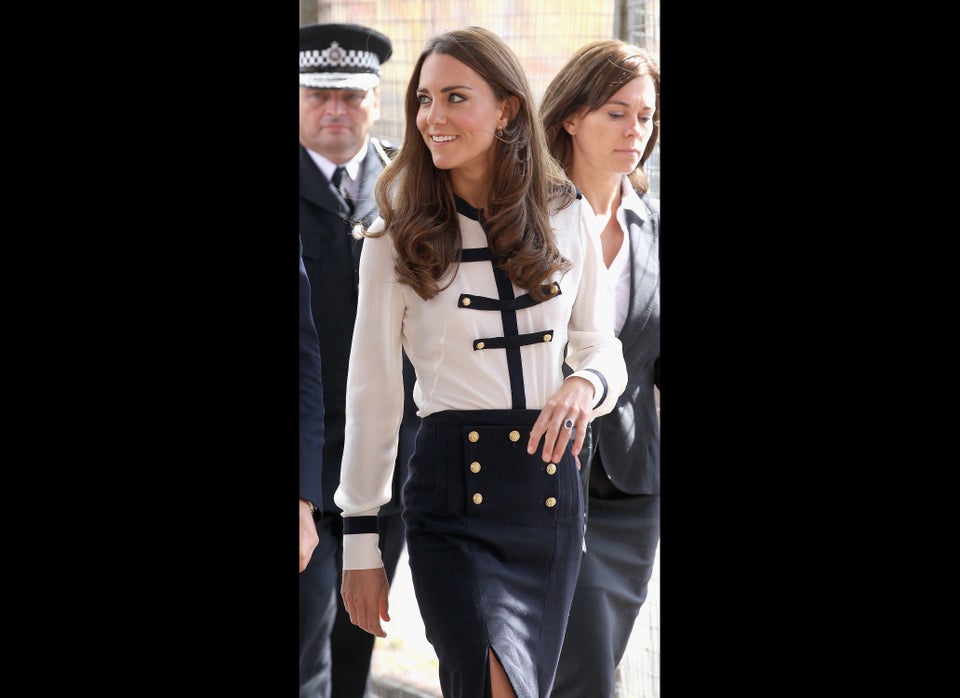 Kate and William Visit Riot-Affected Towns