"But of course, this time around there's Mia and Joe and the whole pregnancy is about what are we going to call the baby. So it was really lovely, actually, they were very much included and we settled on Bear quite early on," she continues. "A friend of mine when I was younger was nicknamed Bear and I just had always really loved him. And he was very much a bear. He was everyone's shoulder to cry on, he was a big bear hug, he was a great figure in my life and I just had always remembered him and so that's where it came from.
"And then Bear's second name is Blaze because my husband and I met in a house fire, basically," she says, referencing the August 2011 fire that broke out at Rocknroll's uncle Richard Branson's private estate on Necker Island in the British Virgin Islands. "The house burned down and we survived. But we wanted something of the fire and so Blaze was the name that we came up with. Bear Blaze."
As to why she didn't give Bear the last name Rocknroll, Winslet admits the reason is pretty much self-explanatory.
Before You Go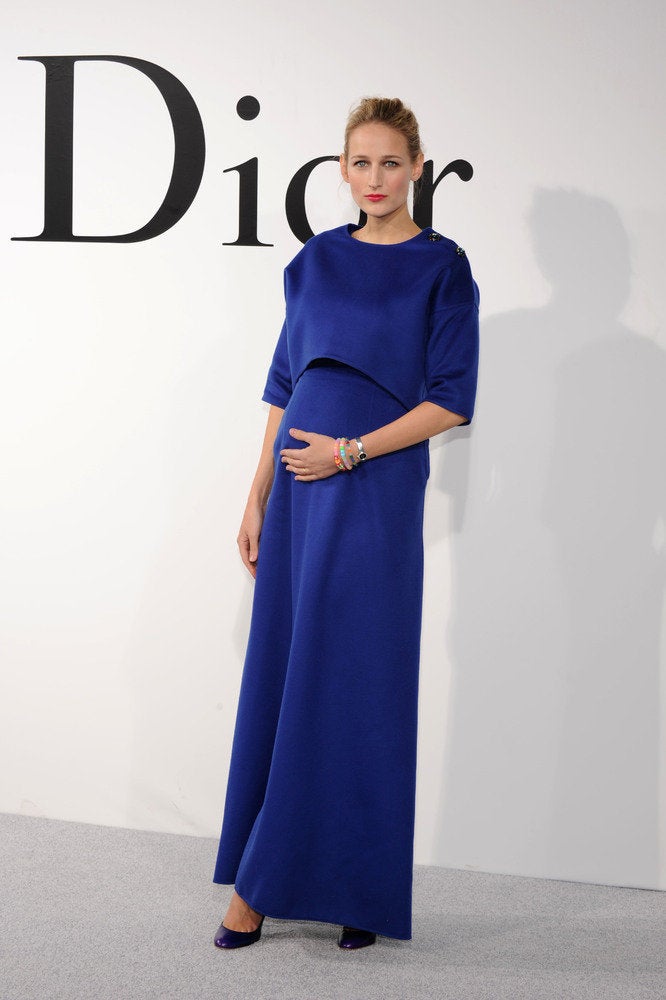 Celebrity Babies 2014
Popular in the Community