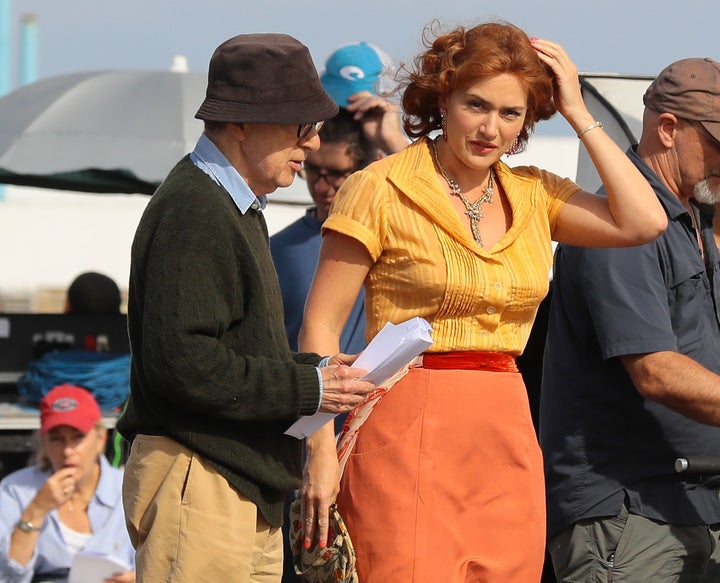 Kate Winslet defended her decision to take on a role in Woody Allen's upcoming Amazon flick "Wonder Wheel," saying she compartmentalized working with the director, separating the experience from the sexual abuse allegations lodged against him.
"Of course one thinks about it," Winslet told The New York Times in a recent interview. "But at the same time, I didn't know Woody and I don't know anything about that family. As the actor in the film, you just have to step away and say, I don't know anything, really, and whether any of it is true or false. Having thought it all through, you put it to one side and just work with the person."
"Woody Allen is an incredible director," she added. "So is Roman Polanski. I had an extraordinary working experience with both of those men, and that's the truth."
"Wonder Wheel," produced by Amazon Studios, is about the wife of a carousel operator who falls for a young lifeguard. Winslet, who has described the filming experience as "utterly incredible," told the Times that she took the role, in part, because she knew her parents "would be incredibly proud of me working with Woody Allen."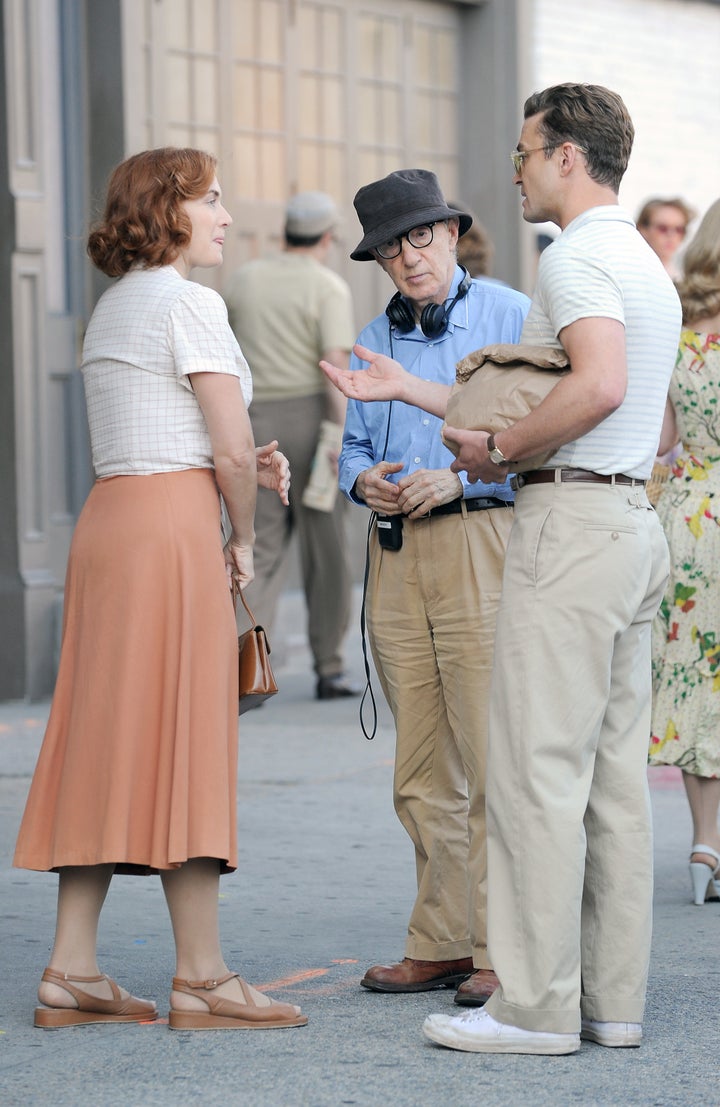 Allen is accused of sexually abusing his adopted daughter with Mia Farrow, Dylan Farrow, when she was just 7 years old. While the accusations first surfaced in the 1990s, around the time of his contentious split from the actress after she discovered his affair with her adopted daughter, Soon-Yi, they resurfaced in a 2014 op-ed Dylan penned for the Times, criticizing Hollywood for protecting Allen.
Winslet is not the first actress to defend working with Allen. Blake Lively, who starred in his "Café Society," called the director "empowering to women." Kristen Stewart, who appeared in the same flick, rationalized that "if we were persecuted for the amount of shit that's been said about us that's not true, our lives would be over."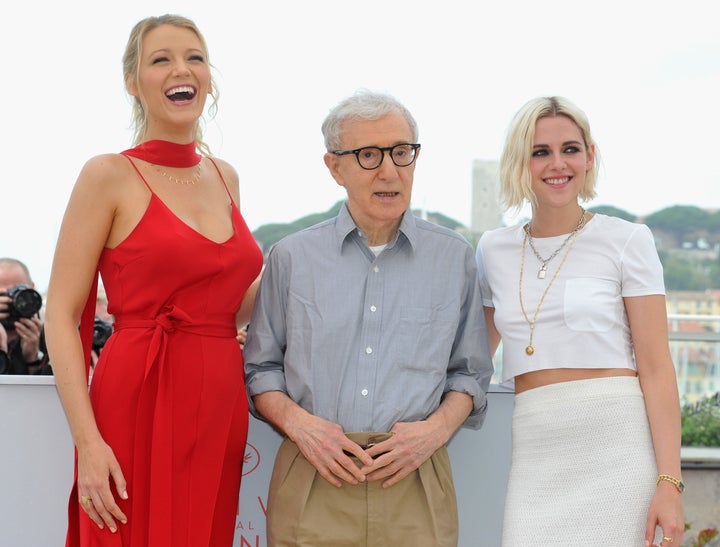 Meanwhile, Ronan Farrow, has been vocal against both the production companies and the actors who continue to give his father Allen a pass. (Note: Mia Farrow cast doubt on Ronan's paternity in 2013, suggesting he might actually be the son of Frank Sinatra, not Allen.)
"That kind of silence isn't just wrong. It's dangerous," he wrote last year for The Hollywood Reporter. "It sends a message to victims that it's not worth the anguish of coming forward. It sends a message about who we are as a society, what we'll overlook, who we'll ignore, who matters and who doesn't."
And critics on Twitter have followed suit.
"Wonder Wheel" will close the New York Film Festival Oct. 15 and hit theaters Dec. 1.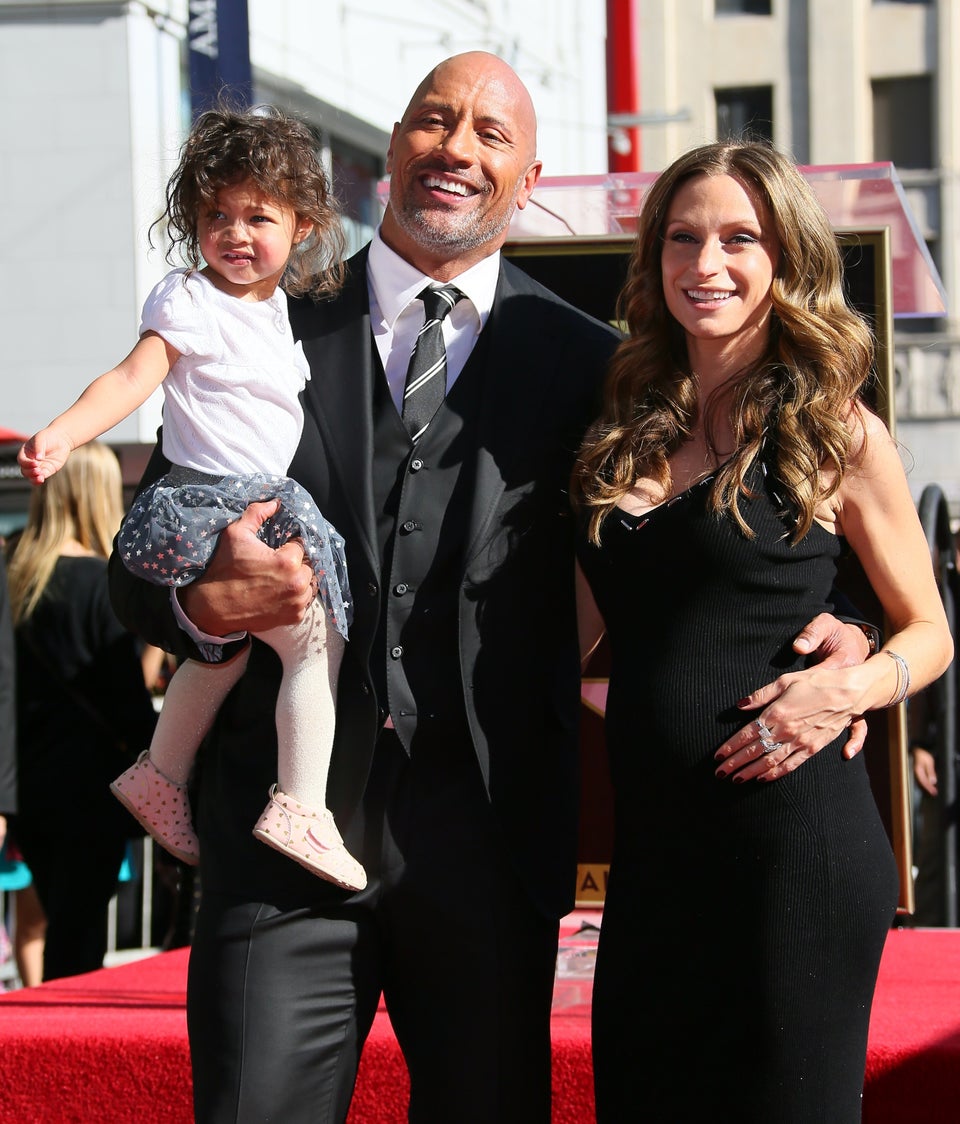 Celebrity Photos 2017
Popular in the Community