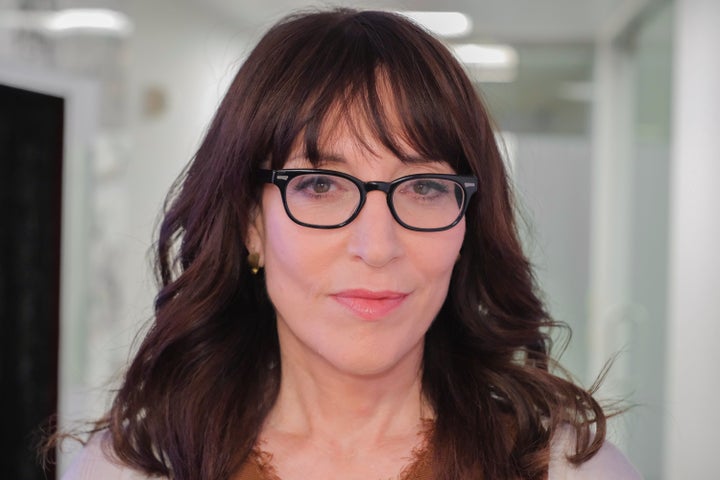 "Married ... with Children" may be celebrating its 30th anniversary this week, but there's very little to celebrate when it comes to the show's treatment of women, according to Katey Sagal.
The sitcom, which aired on Fox from 1987 to 1997, centered on Al Bundy, husband, father, shoe salesman and founder of NO MA'AM (National Organization of Men Against Amazonian Masterhood).
Sagal played his wife, Peggy, famous for her nasally, obnoxious catchphrase: "AAAAAAAAAALLLLLLLLLL!"
On Monday, during an appearance on AOL's Build Series to promote her new memoir, the actress opened up about what it was like to star on what she described as a "very misogynistic show."
"The women were portrayed completely exploited on that show. That was part of Al Bundy's thing — he liked hot women, and they showed them all the time," Sagal told host Ricky Camilleri.
"[It wasn't] necessarily my belief system," she continued. "My belief system has nothing to do with being an actor. You know, I was hired to play a part."
Despite disagreeing with the ways female characters were treated on the show, Sagal ultimately stands by her role in the series.
"I don't believe in censorship, and I also believe that it's my job as an actor to interpret the material — it's not my belief," she said.
"If you're asking me, do I think women should be portrayed in a misogynistic way, in an exploited way, of course I don't think that," she added. "But playing Peg Bundy had nothing to do with what I thought. That was my job."
Wednesday marked the 30th anniversary of "Married ... with Children," which is Fox's longest-running live-action sitcom with 11 seasons.
Related
Popular in the Community