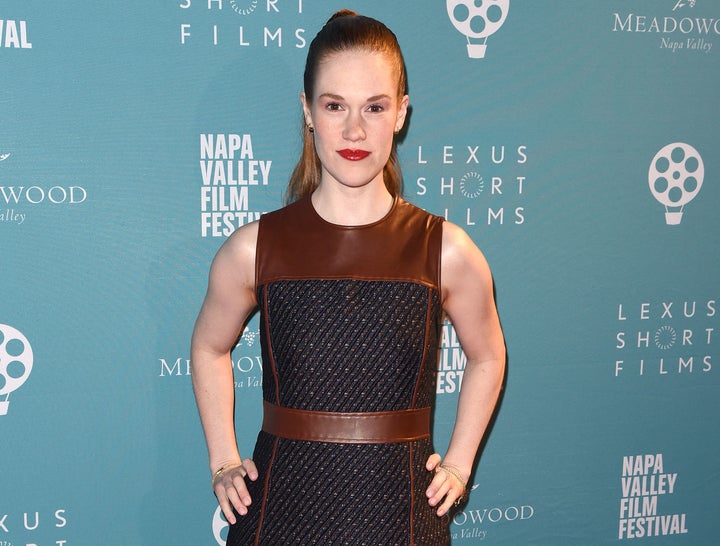 This time last year, all Katharine Emmer wanted was for someone to see her movie. Now she needs a specific someone to see it: Common.
Emmer wrote a role for the "Selma" actor in her next film, which she describes as "Requiem for a Dream" meets "Half Nelson" meets "Blue Valentine." But first, she's begun to ride out the release of her debut feature, the dramedy "Life in Color," one year after it premiered at the South by Southwest film festival. If everything continues to go well, Emmer's newest accomplishment could help catch the attention of her ideal leading man.
Envisioning a project that features someone of Common's stature would have been a fantasy until recently. Emmer, 32, financed most of "Life in Color" with income from nannying gigs. Initially an aspiring actress, Emmer also wrote and co-starred in the film, shot it in her clients' homes to save money and edited it single-handedly after poaching an employee from the Apple store to teach her Final Cut Pro. (The movie is about two depressed loners who find companionship. Emmer plays one, and Josh McDermitt, otherwise known as Dr. Eugene Porter on "The Walking Dead," portrays the other.)
After the South by Southwest premiere last March, Emmer courted independent studios in hopes of snagging a theatrical release. It wasn't easy. A24, the trendy powerhouse that put out "Spring Breakers," "Ex Machina" and "Room," spent 45 minutes telling her the film was great, ultimately saying it didn't "make sense" for that year's slate. Others, like the Weinstein Company and Gravitas Ventures, had similar responses. She also quickly learned that major studios' art-house divisions stipulated that, due to exhibition costs, she wouldn't see profits until the movie secured $10,000 at the box office. They would also take 25 percent of all earnings.
It was then that Emmer decided it was more important to recoup her expenses and just get the film out there -- anywhere -- than to fight for theatrical play. So she reached out to Joe Swanberg, who started his career in the mid-2000s by casting friends in low-budget mumblecore features and now directs titles starring Olivia Wilde, Anna Kendrick and Jake Johnson, among others. Swanberg told her it would take a lot of work to self-distribute, partly because she'd need to manage the publicity herself too.
Armed with Swanberg's advice, as well as that of others whose movies premiered at South by Southwest, Emmer knew she needed to release "Life in Color" via digital platforms. Amazon and Netflix have begun snatching up exclusive titles out of the Sundance Film Festival at hefty rates (one of this year's breakouts, "Manchester by the Sea," went for $10 million), but Emmer didn't go to those companies directly. Instead, she hired what's called an aggregator, an enterprise that acts as liaison between filmmaker and distribution service. She paid about $1,500 in total for the aggregator, which included mandatory fees for closed captioning and other deliverables. Amazon and iTunes accepted "Life in Color" with sizable caveats: Amazon keeps 50 percent of its profits, while iTunes keeps 30 percent. Emmer will receive everything else. (The movie was made available for purchase on Thursday, and it will be rentable on Feb. 25.)
She'll also know exactly how many people have streamed "Life in Color" thanks to a dashboard that displays weekly stats. Imagine being a first-time filmmaker just hoping to recover your movie's budget (she estimates $20,000 worth of receipts stuffed into a three-ring binder) and gain exposure so Common will read your next script, and all the while you're monitoring a console that ostensibly declares your fate.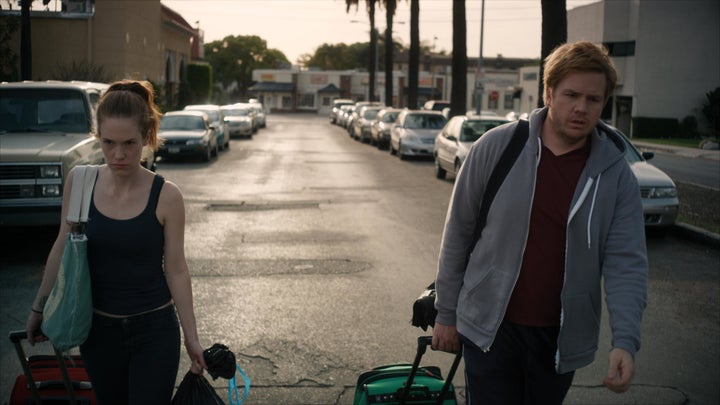 "I'm nervous about it because it's not conventional, but the market is being so oversaturated right now with material," Emmer said of releasing the movie amid today's ever-booming onslaught of entertainment. "Because it's cheaper to make content, I'm really curious if this is the new direction of getting films out there because less people are going to the theater."
Oh, and then there's another dog to tackle. In a few months, after the movie has found its footing on iTunes and Amazon, Emmer's aggregator will pitch "Life in Color" to Netflix. It won't be an exclusive, like "Beasts of No Nation" was last year; instead, it would be a regular addition to Netflix's streaming library. She's hoping its two stars with name recognition -- Josh McDermitt and Jim O'Heir, who played Jerry on "Parks and Recreation" -- will bolster the site's interest. If Netflix accepts, Emmer has no clue how much money she'll see from the deal.
Throughout the "Life in Color" process, Emmer continued to nanny, taking five weeks off to shoot the film. She now supports herself with capital earned from starring in commercials. So, no, having your movie on iTunes doesn't guarantee instant fame. But it does prove, in Emmer's eyes, that even an inexperienced filmmaker who read a book on how to write a screenplay in 10 days can find her way into the business.
"I had so many people saying you can't make a movie for less than $20,000 and how that's ridiculous, and you can't make a movie unless you have X amount of crew," Emmer said. "I was really discouraged, having not done it before and having not gone to film school. ... With the help of my little tiny team, who all were in it and believed in the message of the film, we did it. Of course, the goal for the next one is to have a bigger budget and bigger star power behind it so that it can be one of those ones that's a story out of a Sundance or a South by Southwest that gets picked up for a lot of money."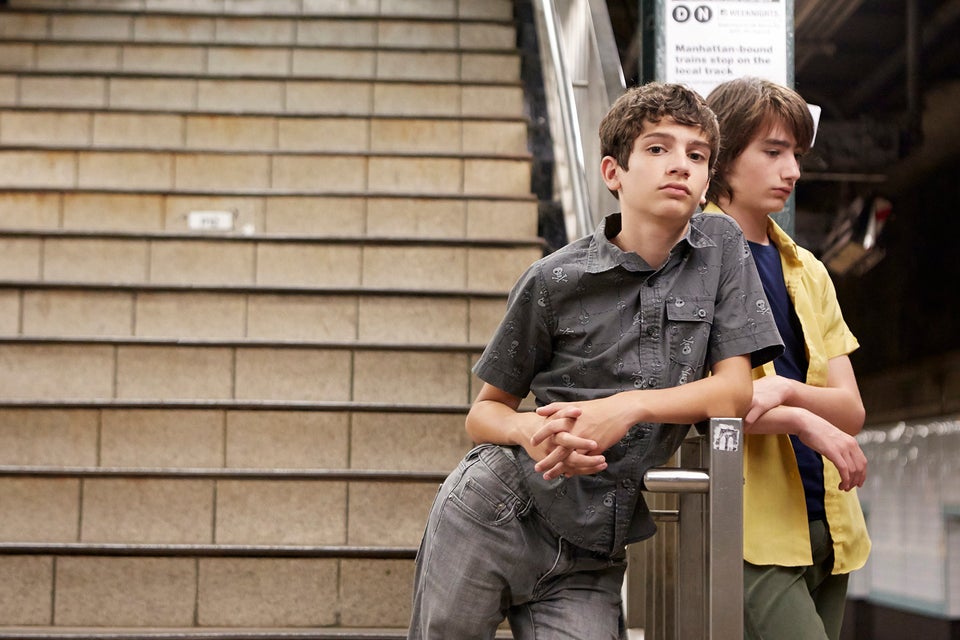 Hottest Sundance 2016 Movies

Popular in the Community