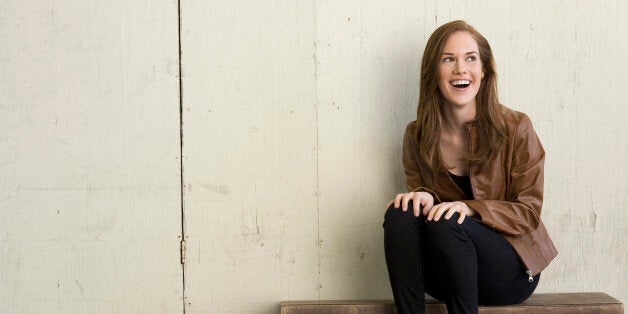 "He was so congratulatory and wanted to shake my hand. He was so lovely," Emmer said. "I thought it was cool."
A year ago, that kind of interaction might have seemed like a fantasy for Emmer. Unable to find acting work, Emmer was nannying in Los Angeles to pay the bills. Her friend, Josh McDermitt, was similarly between performance jobs. Tired of not getting roles that fit their strengths, and after being introduced to the world of no-budget filmmaking by her boyfriend, Emmer decided take matters into her own hands.
The result is "Life in Color," a comedy-drama that stars Emmer and McDermitt as a pair of depressed loners whose unlikely friendship sets each on a path toward enlightenment. Emmer wrote the film, plays its lead and also directed, edited and paid for a majority of the project with money she made as a nanny. She cites Lena Dunham, Mark Duplass and Edward Burns as inspirations. "I thought, 'I could do this too -- I just have to write the script,'" she said.
The idea came from her own life. "For this first one, I felt it was imperative that I write as close to me as possible, but taking dramatic license to entertain," Emmer said. "At the end of the day I'm familiar with a lot of the subject matters the film tackles, as someone who just turned 30."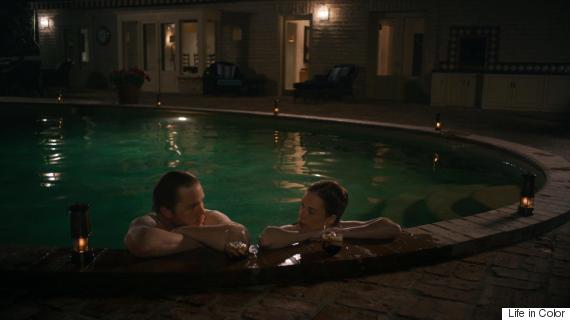 McDermitt and Emmer in a scene from "Life in Color"
Originally called "Mary-Homer," Emmer and McDermitt, who plays Eugene on "The Walking Dead," set out to make the film using funds raised on Indiegogo. McDermitt was still relatively unknown, however, and Emmer was a first-time writer. "We had a hard time raising a lot of funds on there," Emmer said. "Which is when I started nannying extra hours to try to make it work." Her 92-year-old grandmother also contributed money to the film, and was given an executive producer credit.
"She couldn't afford to pay a lot, but she did what she could and it was so helpful," Emmer said. "She gets a kick out of being a 92-year-old producer."
In the 16 months since the campaign was announced, the film's title changed. Emmer said that was by design. "When we started, I had never written a script before. I was very trepidatious about what to call," she said. "Eventually, I sort of found the film. The topic of the film is depression, and I've always sort of viewed coming out of depression as you see clarity and color. I liked the idea of having 'Life in Color' sort of encompass what all the characters were going through by the end of the film."
Emmer hopes to sell "Life in Color" at South by Southwest, and would love to see the film act as a calling card to help her and her fellow collaborators, including cast members Adam Lustick and Fortune Feimster, break through in Hollywood. Emmer's also working on an idea for a follow-up film, which she says is "tonally different" from "Life in Color."
"I started off on this journey just wanting to create work for myself as an actor," she said. "That's always been my first love. So for me, I would love to collaborate with people I respect so much. But also continue to write stories and direct as well, now that I've discovered this new passion."