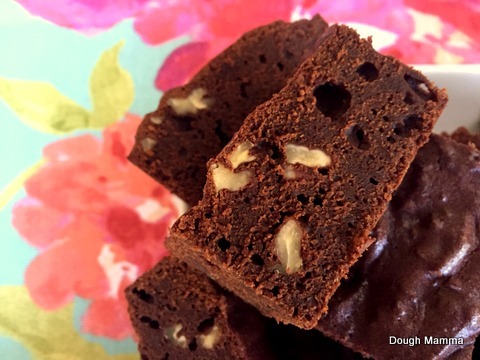 Katharine Hepburn once said, "If you want to give up the admiration of thousands of men for the disdain of one, go ahead, get married." Famous for her wit, beauty, intelligence, strength and four "best actress" Oscars; her feminist persona overshadowed most other attributes. Notorious for wearing trousers, her "masculine" attire was considered scandalous by 1930 standards, making her a trailblazer for women everywhere.
Once, while on a movie set, Ms. Hepburn's pants were stolen out of her dressing room in an apparent attempt to persuade her to wear a skirt. Disturbed by this aggressive act, she showed up to the set in her underwear. Needless to say, they returned her pants. A dancer to the beat of her own drum, I can't help but admire a woman with such Chutzpah.
Hepburn's brownies have as much pluck as their creator. These brownies don't require numerous ingredients or top shelf products like single-source chocolate or European butter, this is a "no fuss, no muss" recipe. Popular with those who prefer their brownies fudge-like, these decadent treats are a chocolate lovers dream come true. Go ahead and indulge. After all, Hepburn said it best, "If you always do what interests you, at least one person is pleased."
Enjoy!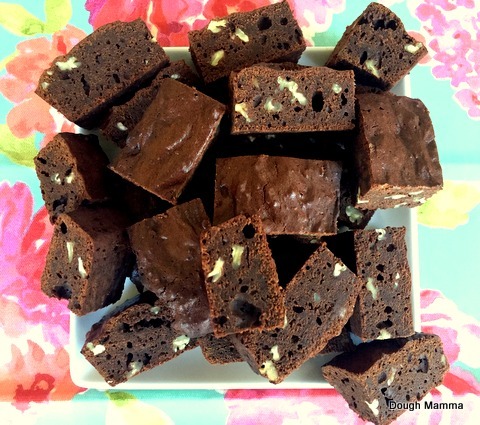 Title: Katharine Hepburn Brownies
Author: Katharine Hepburn via NYTimes
Prep time: 15 mins
Cook time: 30 mins
Total time: 45 mins
Serves: 12
Notes: You can substitute cocoa with 2.5oz of melted semi-sweet chocolate (then cooled to room temperature). If you like to add coffee flavor to your chocolate like I do, feel free to add 1 tsp of instant coffee mixed with 1 Tbsp of hot water - add with vanilla.
Ingredients
½ cup of cocoa
½ cup of butter (1 stick)
2 eggs
1 cup of sugar
¼ cup of flour
1 cup of chopped walnut pieces
1 tsp of vanilla
pinch of salt
Instructions
Heat oven to 325 F.
Melt butter in saucepan with cocoa and stir until smooth. Remove from heat and allow to cool for a few minutes, then transfer to a large bowl. Whisk in eggs, one at a time. Stir in vanilla (and coffee if using).
In a separate bowl, combine sugar, flour nuts and salt. Add to the cocoa-butter mixture. Stir until just combined.
Related
Before You Go
Double Chocolate Nutella Toffee Skillet Brownie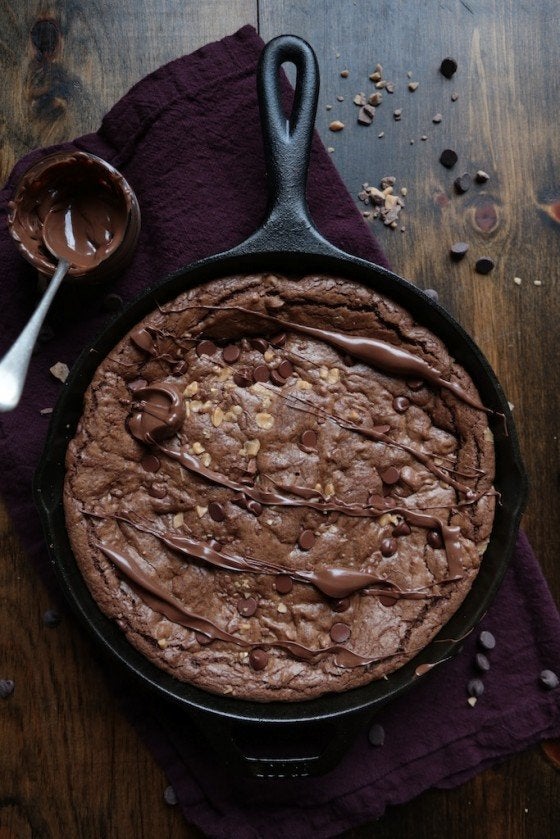 Wanna Be A Country Cleaver
Skillet Brownie Carmelita's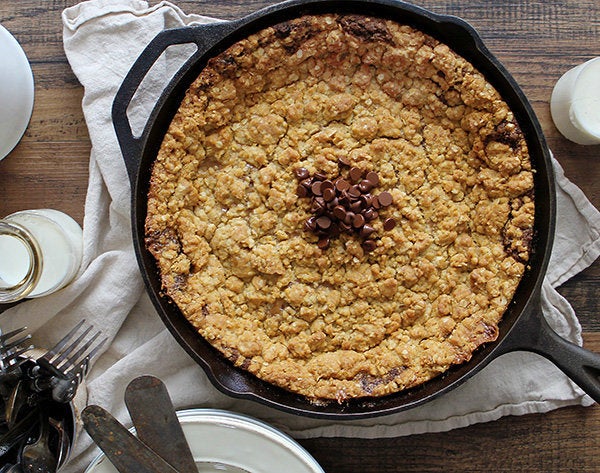 Ultimate Skillet Brownie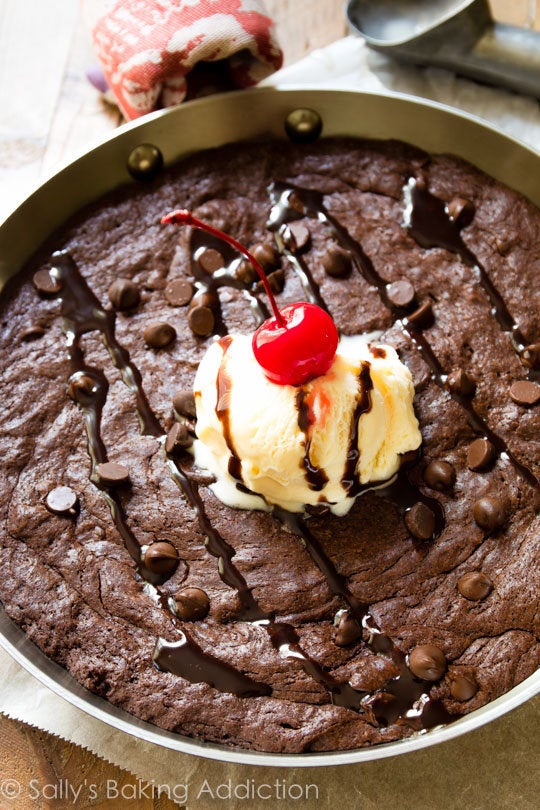 Double Dark Chocolate Skillet Brownie With Peanut Butter Swirl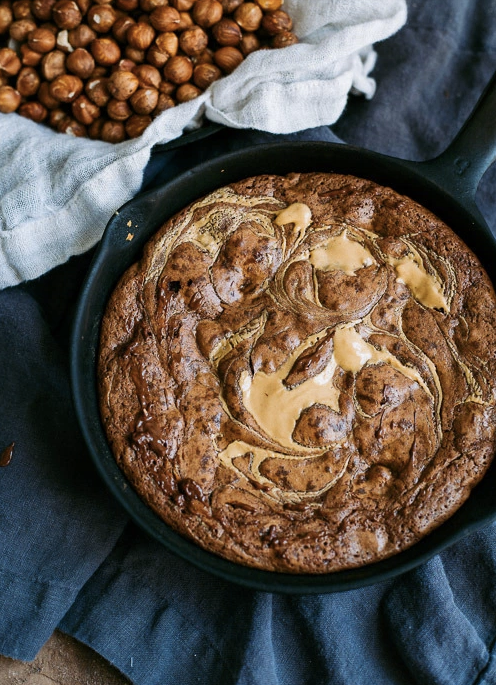 Chocolate Stout Skillet Brownies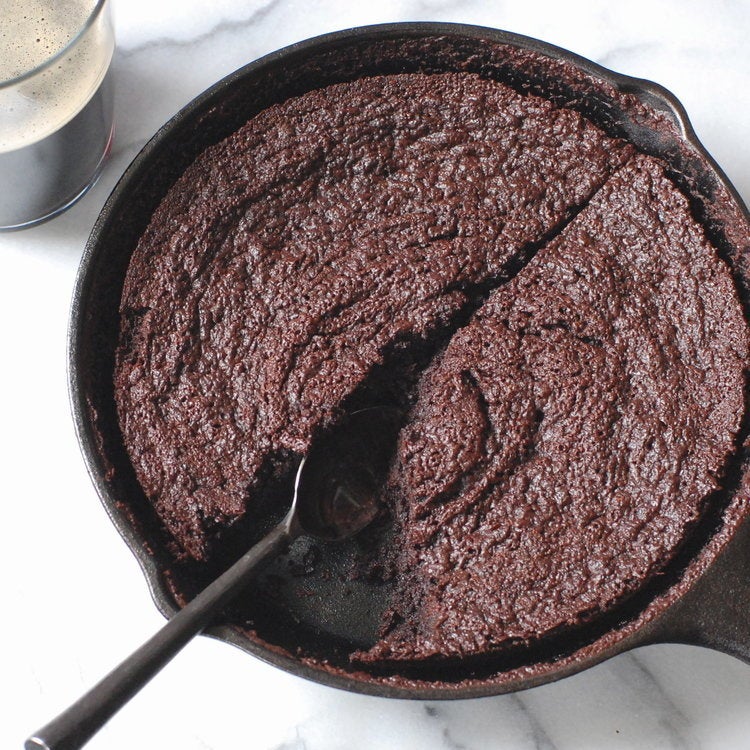 Cast Iron Skillet Oreo Brownies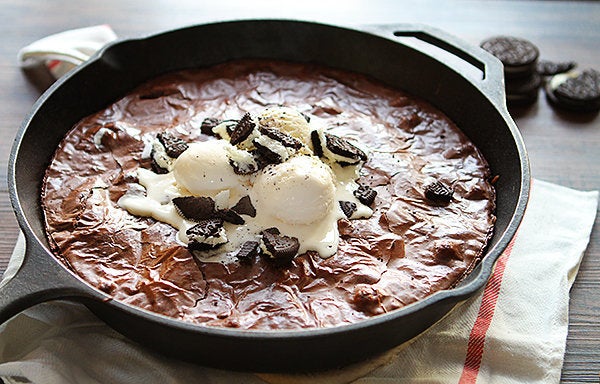 Triple Chocolate Pumpkin Cheesecake Skillet Brownie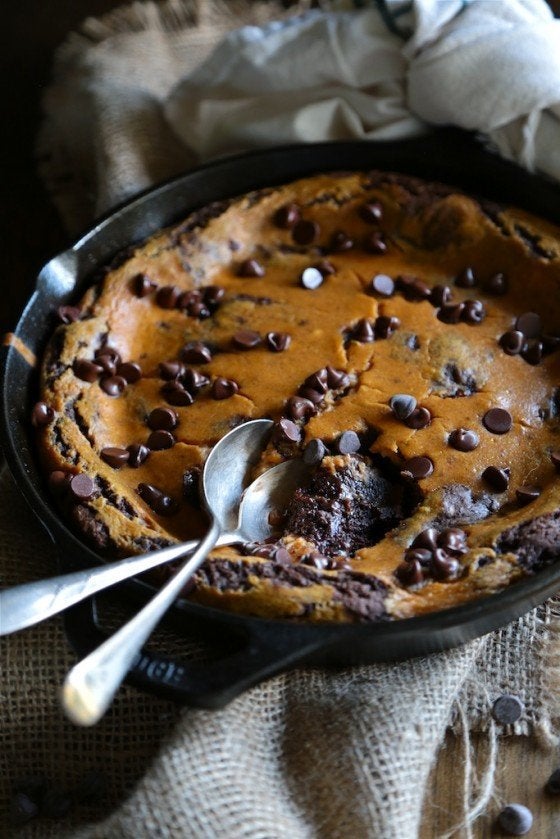 Wanna Be A Country Cleaver
Salted Caramel Skillet Brownies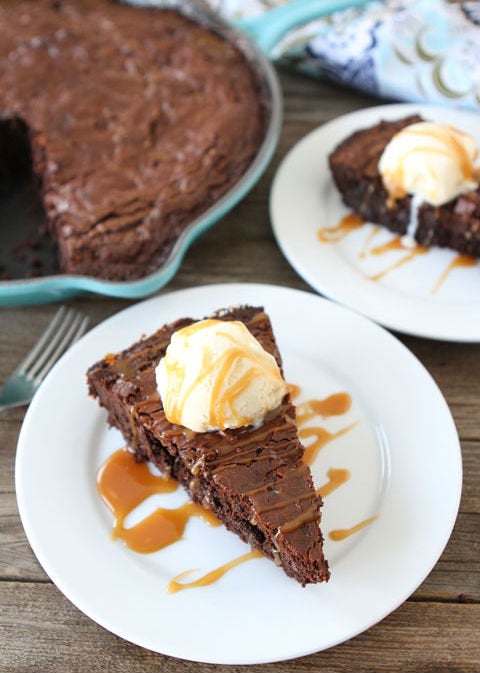 Ferrero Rocher Deep Dish Skillet Brownie Cookie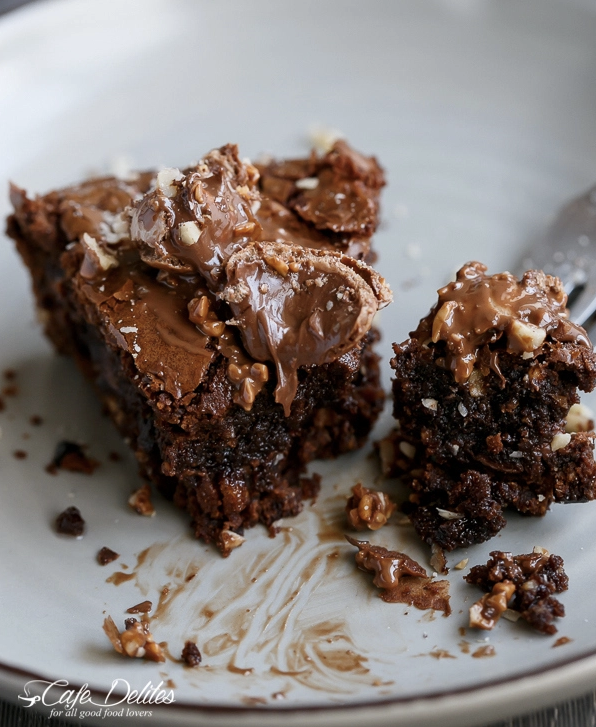 Paleo Hazelnut Skillet Brownies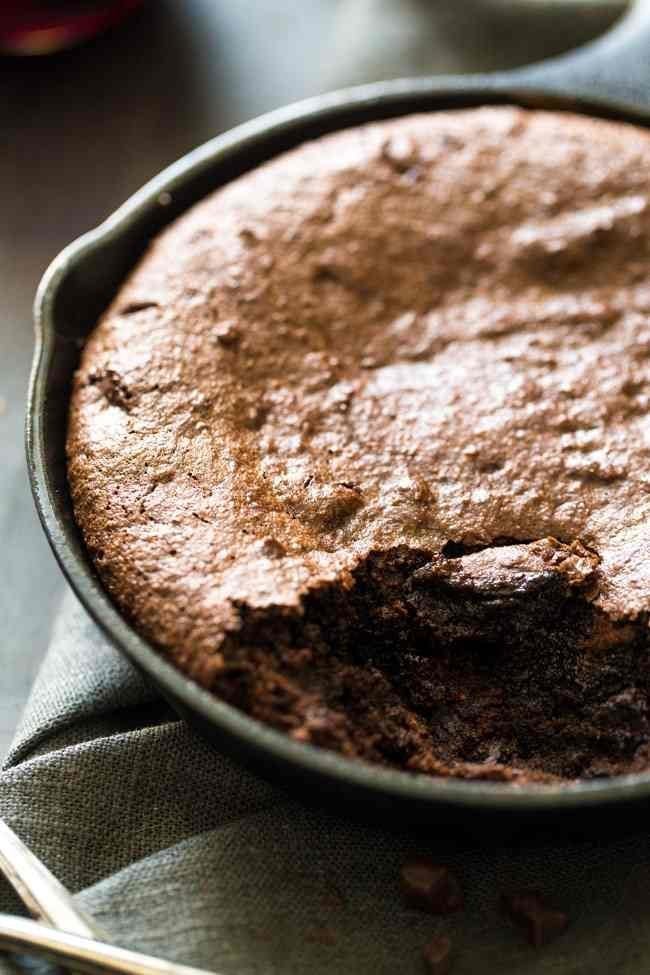 Peanut Butter Chip Brownie Sundae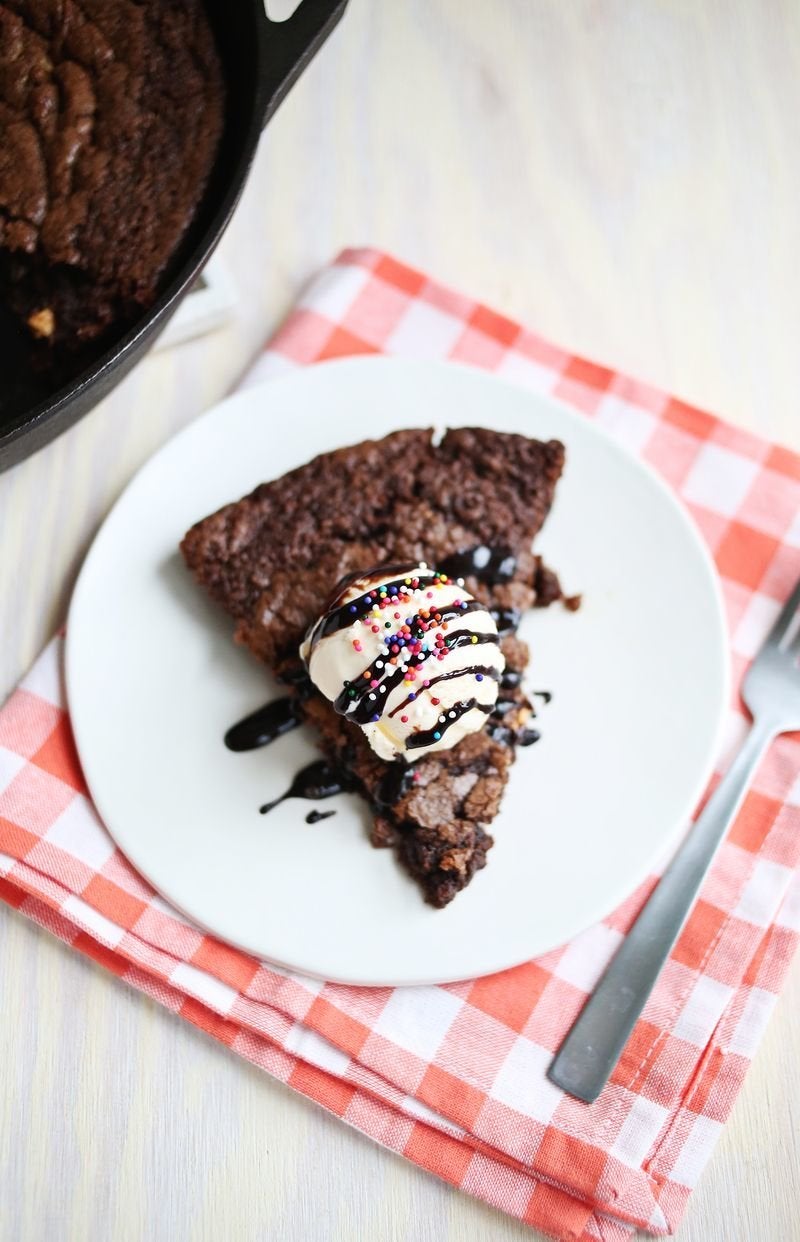 Chocolate Stout And Bacon Skillet Brownies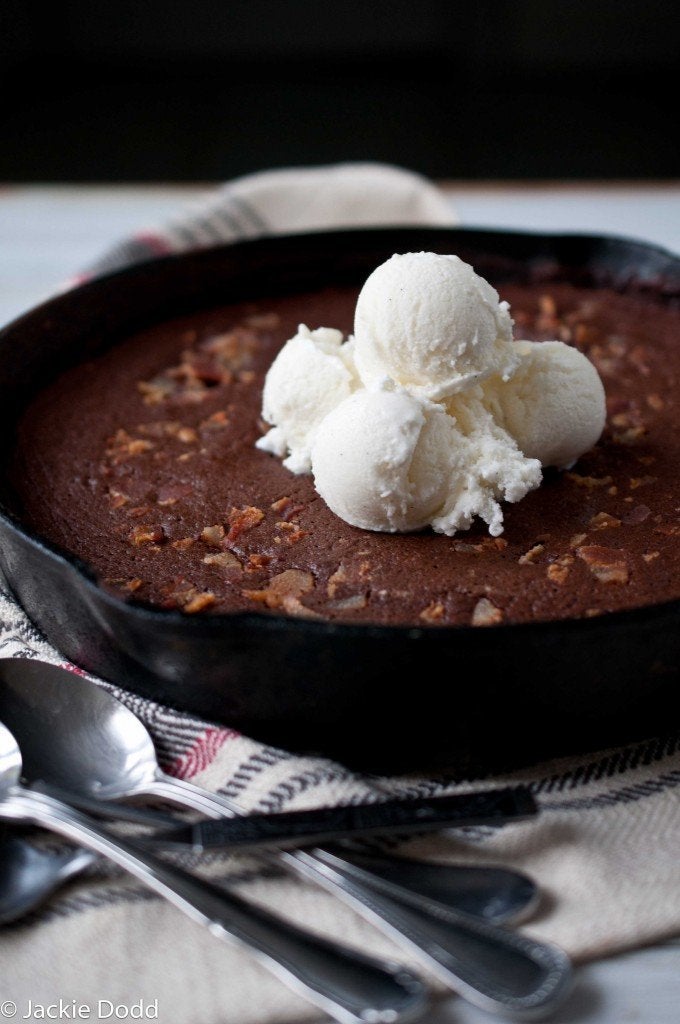 Chocolate Mint Skillet Brownie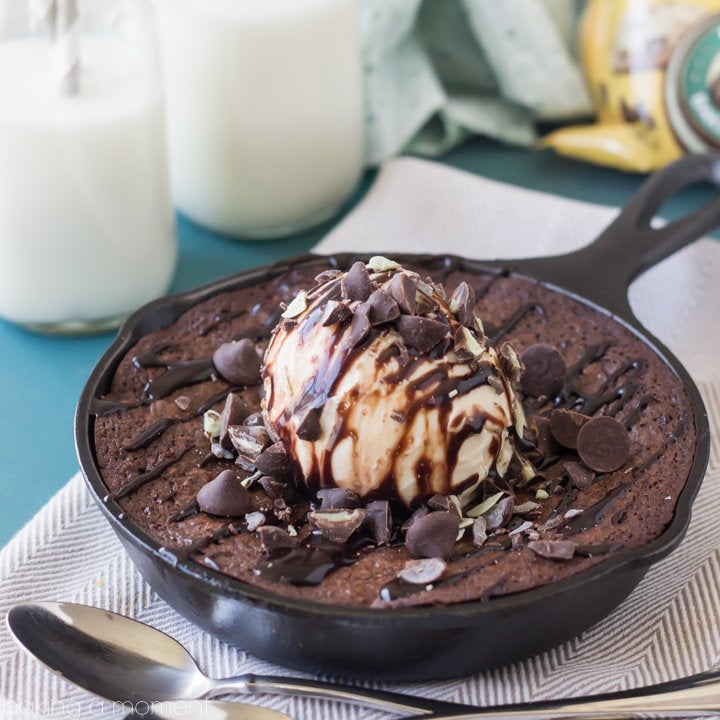 Giant Reese's PB Cup Skillet Brownie