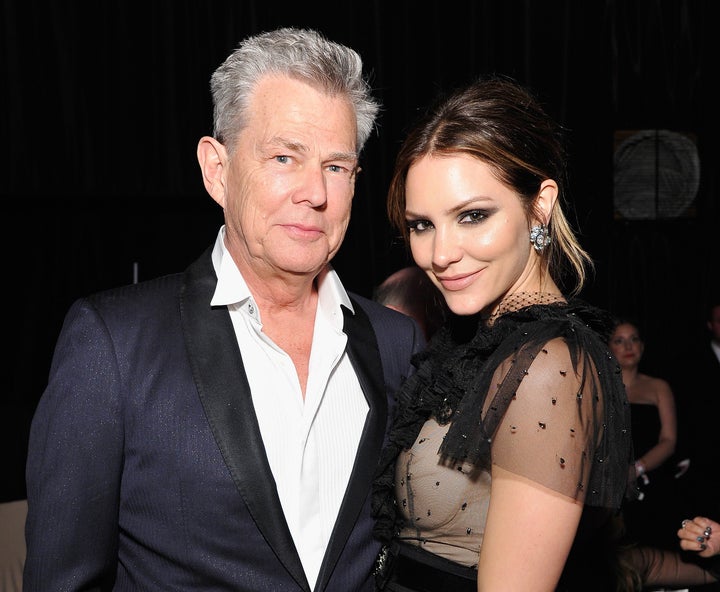 "American Idol" alumna Katharine McPhee and musician David Foster are engaged less than a year after sparking romance rumors, a representative for the actress confirmed to HuffPost.
Foster, 68, apparently popped the question to McPhee, 34, during the couple's Italian getaway in Capri following her stint on Broadway in the musical "Waitress." She was spotted showing off her ring while on FaceTime with friends and family, according to TMZ.
McPhee confirmed the engagement on Twitter with a ring emoji alongside a popular GIF of singer Ariana Grande on the red carpet telling photographers, "And what about it?"
The two have been posting sun-kissed snaps from the island on social media and giving each other shoutouts in the captions.
"It's great that they want to do that. I think it's so amusing that people are amused by my love life," McPhee told People in November.
"Here's how I look at it: I'm not doing anything wrong, so whether people think it's true or false, I don't, you know, there's nothing bad happening in my life, so people can just say whatever they want," she said.
The couple have since attended numerous events alongside each other and made their red carpet debut together at the 2018 Met Gala in New York City, where the "Smash" actress finally confirmed they were dating.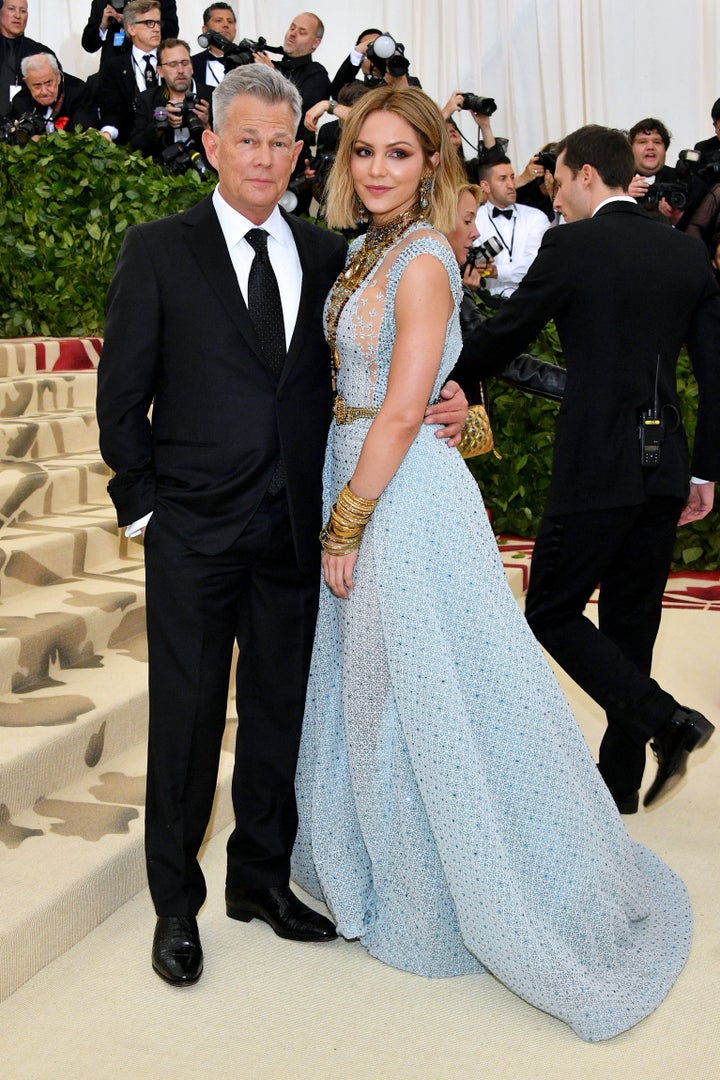 While the pairing might seem out of left field, the two have known each other for over a decade. McPhee and Foster first met on "American Idol" when she was a contestant in 2006 ― he served as a mentor to the finalists. They returned to the "Idol" stage years later to perform a Beatles cover together.
Foster has been married four times previously to B.J. Cook, Rebecca Dyer, actress Linda Thompson, and most recently to "Real Housewives of Beverly Hills" alumna Yolanda Hadid.
McPhee ended a six-year marriage to manager Nick Cokas in 2016 amid a cheating scandal with "Smash" director Michael Morris and has since dated "Scorpion" co-star Elyes Gabel.
While McPhee has played coy about their relationship in the press, she did refer to Foster as "really a special person in my life" to Entertainment Tonight ahead of a September performance with him at a Grammys event.
She added: "He's an incredible friend and I just pinch myself when I get to spend time with him on a personal level."