Former 'Idol' finalist Katharine McPhee, 25, covers the February issue of Shape magazine, blonde and in a bikini. Inside she claims that letting go of her weight obsession (she publicly struggled with bulimia for seven years) resulted in her sleek new figure.
On the ironies of eating disorder recovery:
"The more I focused on my weight, the worse my bulimia got. Now I'm more easygoing. I stopped fighting myself and became more forgiving of my body. Ironically, the weight came off naturally through exercise but no dieting."
On her health:
"At my last physical, the nurse took my vitals and said, 'Wow, you must be taking care of yourself! Your blood pressure is perfect. You're very healthy.' Hearing her say that made me feel better then seeing an 'ideal' number on the scale."
On getting married to her manager, Nick Cokas, two years ago:
"Everyone said it would be hard, but I didn't believe them. Surprise, surprise. It was really difficult! I had to switch from 'me' mode to 'we' mode. But that's not a negative thing, it's just a challenge. That's been my biggest lesson since Idol and getting married, that life is not what you expect. Acknowledging that helped me grow up fast."
PHOTO: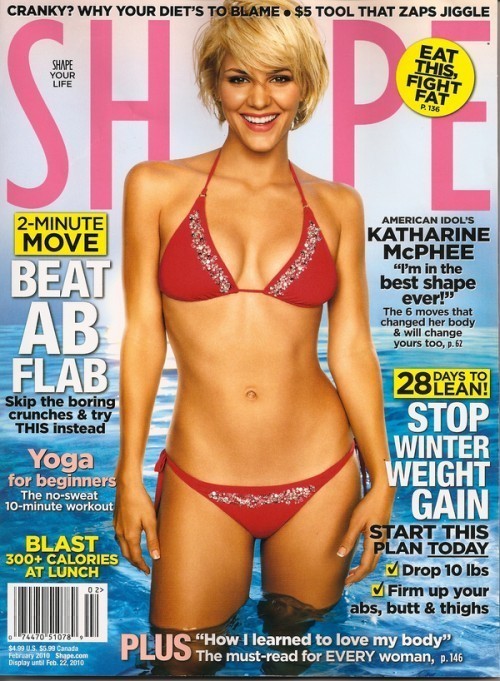 REAL LIFE. REAL NEWS. REAL VOICES.
Help us tell more of the stories that matter from voices that too often remain unheard.