As far as badass female artists go, they don't get much better than Käthe Kollwitz. An upcoming exhibition at the Brooklyn Museum will present 13 rare prints from her "Krieg" ("War") cycle.
During her career, the German artist (1867-1945) fluctuated between naturalism and expressionism in her empathetic depictions of humankind. Her visceral chronicle death, starvation, poverty and families torn apart by conflict. The emotional intensity of the works stems from Kollwitz's personal experience with loss and depression, since her son Peter was killed in the opening days of World War One.
Kollwitz was initially unable to attend art school despite her budding talent because she was a woman, and persisted to become one of the most important German artists of the 20th century. In drawings, etchings and woodcut prints, the artist combines political pacifism and feminism in rough depictions that foreshadow contemporary street artists à la Swoon.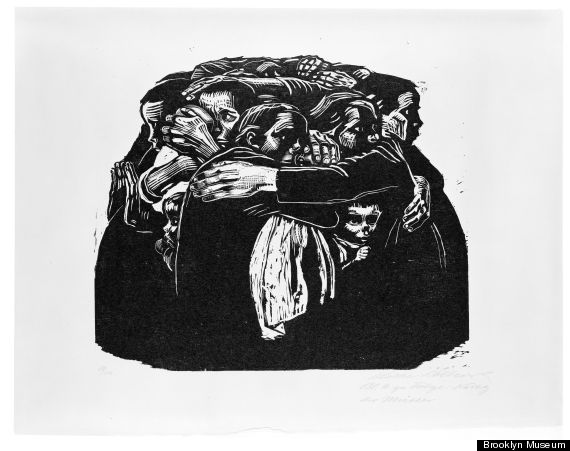 Käthe Kollwitz (German, 1867–1945). The Mother (Die Mütter), 1922–23. Woodcut on heavy Japan paper, 18 13/16 x 25 9/16 in. (47.8 x 64.9 cm). Brooklyn Museum, Carl H. de Silver Fund, 44.201.6. © 2012 Artists Rights Society (ARS), New York/VG Bild-Kunst, Bonn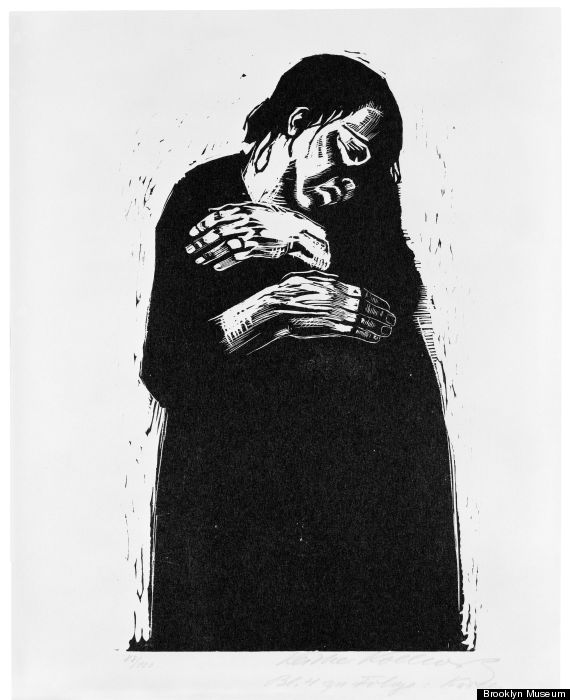 Käthe Kollwitz (German, 1867–1945). The Widow I (Die Witwe I), 1922–23. Woodcut on heavy Japan paper, 26 x 18 11/16 in. (66 x 47.5 cm). Brooklyn Museum, Carl H. de Silver Fund, 44.201.4. © 2012 Artists Rights Society (ARS), New York/VG Bild-Kunst, Bonn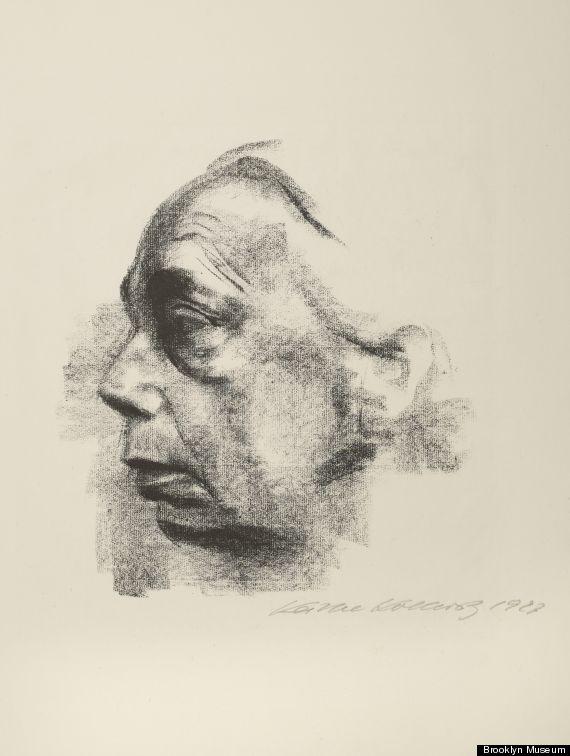 Käthe Kollwitz (German, 1867–1945). Self Portrait (Selbstbildnis), 1927. Lithograph on thin China paper, 24 7/8 x 17 15/16 in. (63.2 x 45.6 cm). Brooklyn Museum, Museum Collection Fund, 39.15. © 2012 Artists Rights Society (ARS), New York/VG Bild-Kunst,Bonn
"Käthe Kollwitz: Prints from the 'War' and 'Death' Portfolios" will run from March 15 until September 15, 2013, at the Brooklyn Museum in New York. Kollwitz's impact on the future of women in art remains relevant to this day, as evident in the feminist group the Guerilla Girls, whose founder dons Kollwitz's name as a pseudonym. See some of their works below: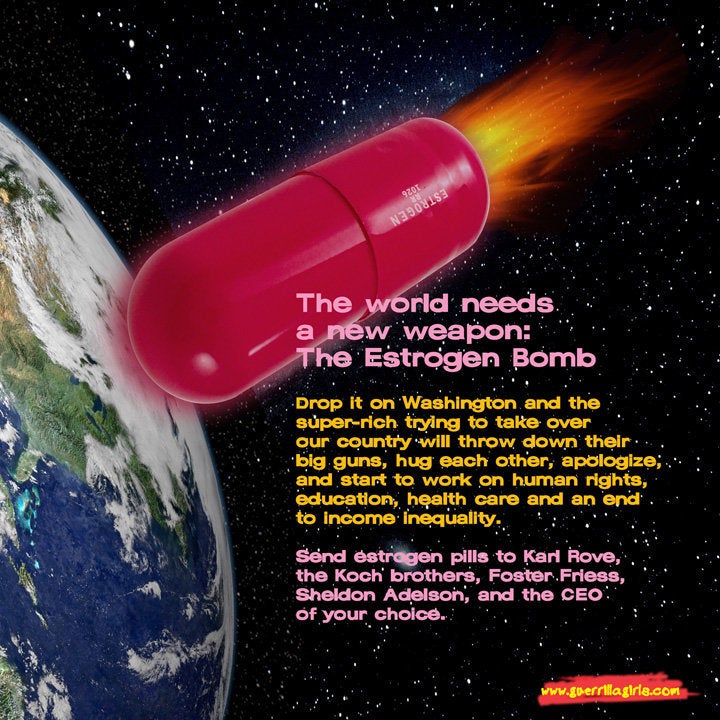 Guerrilla Girls
Related
Popular in the Community