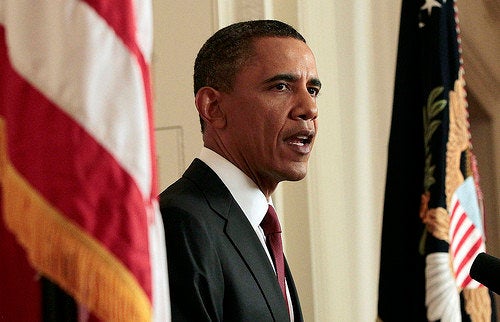 President Barack Obama's re-election team has chosen Katherine Archuleta of Denver to be his national political director. The campaign told CNN that Archuleta will also be the first Latina to hold that position "on a major presidential campaign."
Before her work with Labor Secretary Solis Archuleta was a big force in Colorado's hispanic community, working as an aide for Mayor Federico Pena--the first, and so far the only, Hispanic mayor of Denver. When President Clinton appointed Pena to Secretary of Transportation, he named Archuleta chief of staff in 1996 and 1997. Later in 1997 when Pena became the new Secretary of Energy, Archuleta was named senior policy advisor.
She was also a senior advisor to then-Mayor John Hickenlooper, Denver's lead city planner for the 2008 Democratic National Convention, and executive director for the National Hispanic Cultural Center Foundation.
Her understanding of the issues of the West are important, and the understanding in the Latino community is important as well.
Her new postion should help provide President Obama's reelection campaign a closer bond with Colorado, known as a strong purple swing state that voted for President Bush in 2004 but backed President Obama in 2008. Last week when GOP darling Karl Rove visited Denver and Colorado Springs, he confirmed this by saying, "In 2012, as goes Colorado so goes the nation," adding, "You've got a lot of work to do."
She will join the campaign team, based in Chicago that includes campaign manager Jim Messina, who earlier this year stepped down as deputy White House chief of staff and David Axelrod, who stepped down as White House senior adviser to reprise his role as chief strategist and top political adviser for the Obama campaign.
Support HuffPost
The Stakes Have Never Been Higher
Related
Popular in the Community