Katherine Heigl is apologizing for a graveyard photo shoot that rubbed some fans the wrong way.
The "Suits" actress visited the graves of her brother and grandparents at Forest Lawn Cemetery in Buffalo, New York, over the weekend, and documented the trip on Instagram. She also posted photos showing her posing next to other monuments and gravestones, with humorous captions.
After some followers slammed the "Grey's Anatomy" alum's pictures as "incredibly insensitive" and "tasteless," Heigl apologized on Instagram and deleted the offending photos.
"It was not appropriate and it was disrespectful and I've taken it down," she said in a video apology.
"It's kind of a heavy thing to go and visit my loved ones' graves, and I decided to find some moments of levity and humor and didn't realize how inappropriate I was being," she continued.
"I deeply apologize and I thank you guys for understanding that sometimes I don't think things through clearly enough and I am grateful for your input and for giving me a heads up when I'm maybe going too far. And thank you for forgiving me. Next time I will be more thoughtful about other people's feelings and not just my own."
Heigl's original post showed her posing solemnly with the headstones of her family members. She also shared a selfie of herself smiling with a statue of "an impatient angel," and another at the foot of a monument buttressed by two large angels.
"I also managed to get in a little gossip with the girls," she captioned the now-deleted snap.
She also posted a photo of husband Josh Kelley sitting next to a gravestone that bears the same surname.
He "found his own grave…which was weird," she wrote alongside the pic.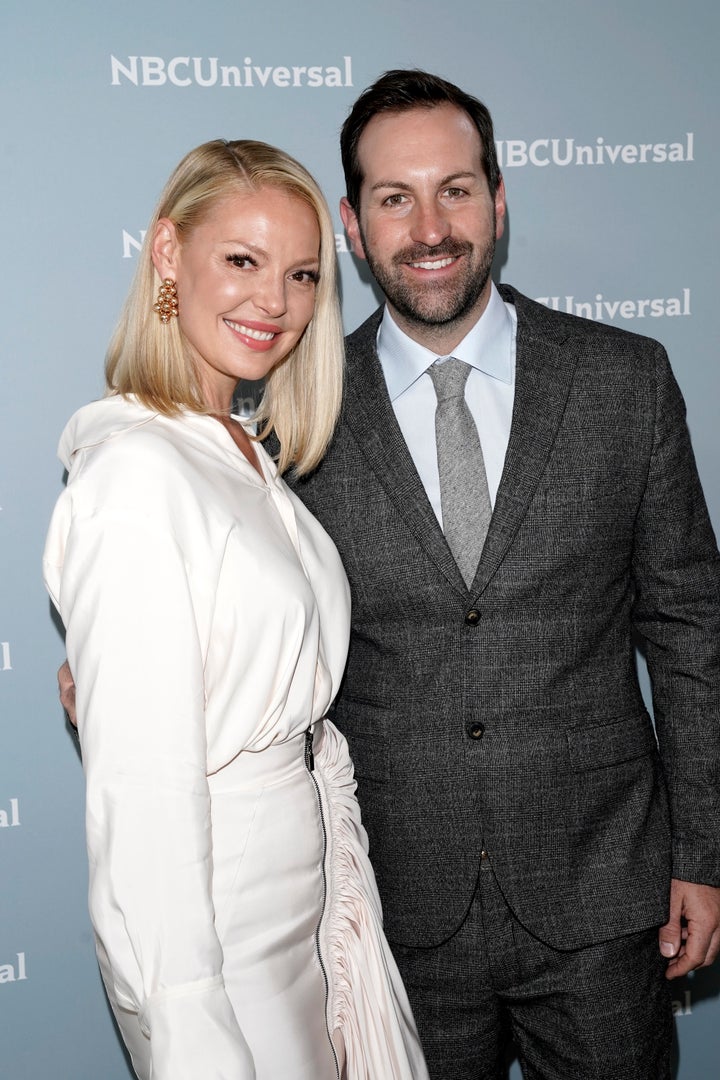 Heigl's brother Jason died as a teenager when he was thrown from the back of a pickup truck in a car wreck while out for lunch with friends from high school. Her grandparents died in 1985 and 2009.
Heigl, a Golden Globe winner, has three children with Kelley: daughters Nancy, 9, and Adalaide, 6, and a son Joshua Jr, who the couple welcomed in December 2016.