Katherine Heigl left her role as Dr. Izzie Stevens on "Grey's Anatomy" after five seasons in 2010 to focus on her movie career and being a mom. But now, the actress is having second thoughts about her decision. Heigl told the "The View" (weekdays on ABC) on Monday that she regrets leaving the show and has approached its writers about a possible return.
When Barbara Walters asked her if she's sorry she left, Heigl -- who had her adopted daughter Naleigh by her side -- said that she was. "Oh yeah, sometimes, yeah. You miss it. I miss my friends. It was a great work environment ... and it becomes a family. I spent six years together with these people every day ... you grow up together, in a way," she reflected.
Heigl also echoed comments she made last week saying she'd love to return to "Grey's" to see where her character is now. She's let the show's producers know she'd like to return, but hasn't yet been asked back. Heigl said she understands how complicated her return might be with so many characters and story lines already ongoing.
"I always felt that if they wanted me to come back and sort of wrap up that storyline ... I want them to know that I'm down with it if they want me to, but I completely understand if it doesn't necessarily work ... They've got a lot of story lines going on there," she explained.
TV Replay scours the vast television landscape to find the most interesting, amusing, and, on a good day, amazing moments, and delivers them right to your browser.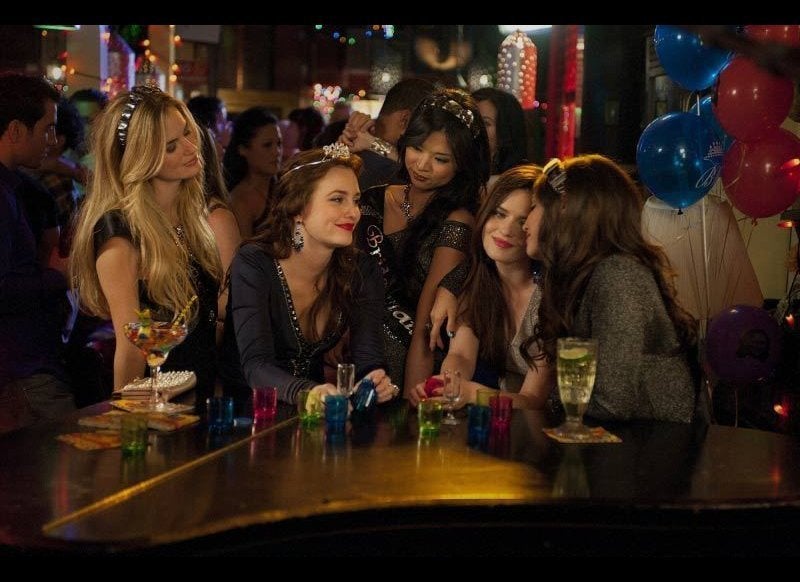 What's On TV January 23 To 29