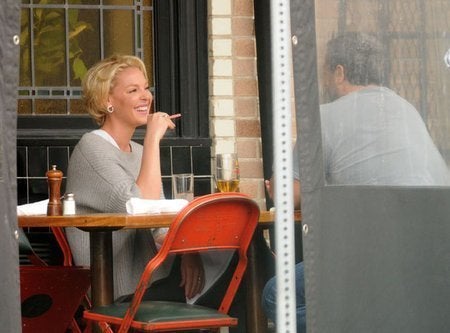 Katherine Heigl is still puffing away on her electronic cigarette. She enjoyed an outdoor lunch and smoke Wednesday afternoon and Bauer Griffin has the photos.
Last year Heigl told Parade how she replaced regular smoking with an e-cig habit when she became a mom.
"Now I use an electronic cigarette," she said. "I know it's ridiculous, but it's helping me not to actually smoke real cigarettes. You feel like you are smoking, and you get to exhale but it's just water vapor and not nicotine. I've been doing it for six months. Smoking sucks!"
Here's one photo, see the rest here.
PHOTO: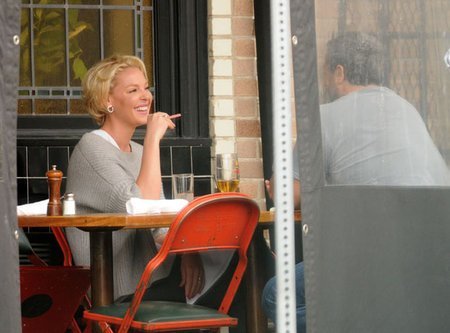 Popular in the Community