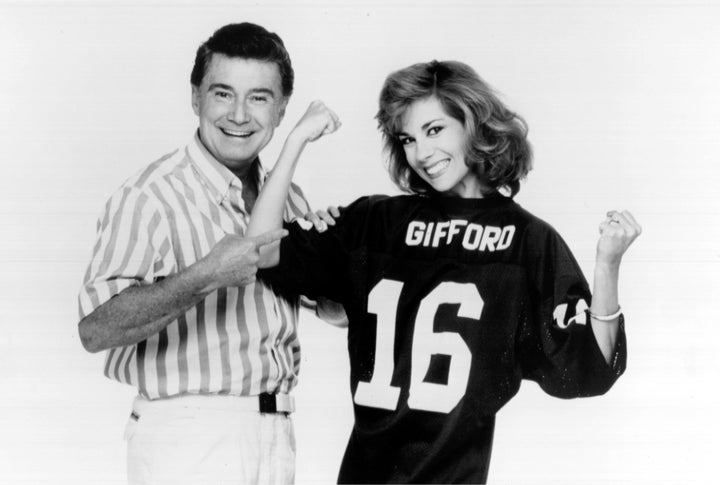 Now that we know Regis Philbin will finally be saying goodbye to 'Live!' on November 18th, everyone is once again speculating about who could replace the TV legend. And although producers admit no final decision has been made, insiders are telling me a very surprising name is at the top of everyone's list -- Kathie Lee Gifford.

"They would love to be able to tempt Kathie Lee back," an ABC insider tells me. "It would be a huge TV event, returning to the show she started with Regis. Plus, at the end of the day, TV is all about ratings and no one that has filled in for Regis has generated anywhere near [the] ratings or buzz they had hoped."

It doesn't surprise anyone at NBC that 'Live!' is trying to get Gifford back after her success at 'Today': "The folks at 'Live!' are desperately trying to reach the level of success that the 'Today' show has. Their ratings have not been good," a source explained.

However, it looks like "Live!' is going to have to continue their search as an NBC rep tells me, "Kathie is firmly under contract for NBC."

Popular in the Community