HARRISBURG, Pa. (Reuters) - Pennsylvania Attorney General Kathleen Kane announced her resignation on Tuesday, one day after a jury convicted her of perjury and other crimes for leaking sealed grand jury material to a reporter.
"I have been honored to serve the people of Pennsylvania and I wish them health and safety in all their days," Kane, whose resignation is effective Wednesday, said in a statement. Her deputy, Bruce Castor, is scheduled to address the media later on Tuesday.
Kane faces up to seven years in prison on the most serious charge when she is sentenced on Oct. 24.
Governor Tom Wolf, who had called for Kane's immediate resignation following her conviction, praised her decision to step down.
"Her decision to resign is the right one, and will allow the people of Pennsylvania to finally move on from this situation," Wolf said in a statement.
The resignation capped a dramatic fall for Kane, who was once seen as a rising star in the Democratic Party and became the first woman elected Pennsylvania attorney general in 2012.
A jury in Norristown found her guilty on Monday of leaking information to a reporter in an effort to embarrass a rival prosecutor.
The week-long trial followed a years-long political scandal that included the Jerry Sandusky molestation case, allegations of official misconduct and pornographic emails.
Prosecutors said Kane was incensed by a 2014 newspaper article that said she had shut down a corruption investigation into Philadelphia officials.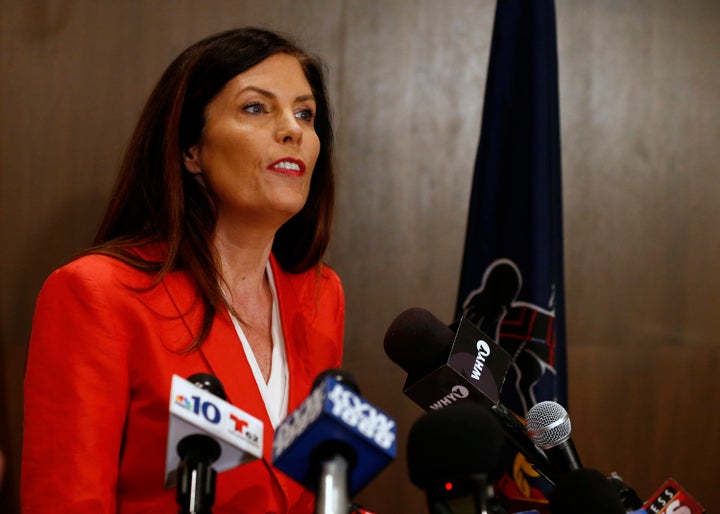 Convinced that former state prosecutor Frank Fina was the story's source, Kane tried to turn the tables by leaking information about an investigation into a local NAACP official that he chose not to pursue, prosecutors said. Kane was accused of subsequently lying about the leak to a grand jury.
Kane had said the charges were brought to stop her from revealing lewd emails between judges, state officials and prosecutors that she discovered while re-examining the Sandusky investigation.
The release of some of those emails caused several officials, including two justices on the state's top court, to lose their jobs in a scandal dubbed Porngate. But a judge barred Kane's lawyers from mentioning the emails during her trial.
Sandusky, a former assistant football coach at Pennsylvania State University, was convicted in 2012 of molesting 10 boys in a case that raised questions about whether school officials failed to investigate allegations in a timely manner.
(Writing by Joseph Ax; additional reporting by Laila Kearney; Editing by Bill Trott and Alan Crosby)
Before You Go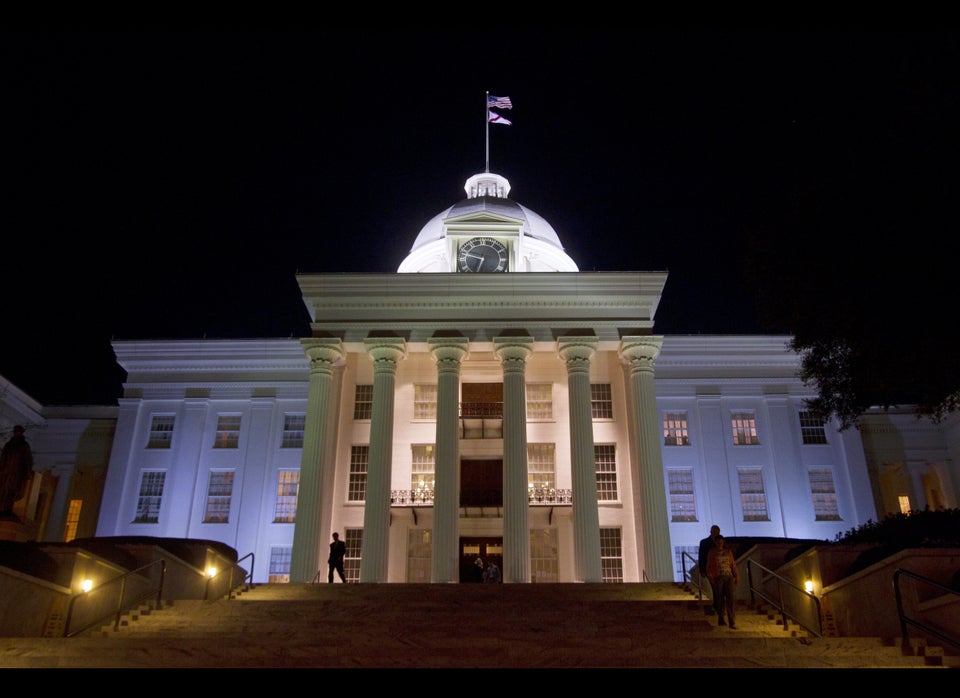 U.S. State Capitol Buildings
Popular in the Community