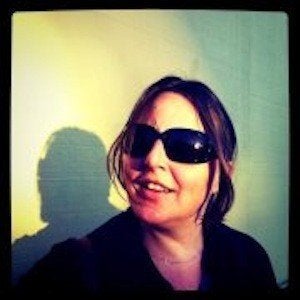 One of two people who witnessed the horrifying elevator accident that killed ad executive Suzaane Hart last month is so traumatized by the event she's filed a lawsuit.
Mullahy, an executive assistant and co-worker of Hart's at the ad firm Y & R (formerly known as Young & Rubicam), stepped inside the fateful 285 Madison Avenue elevator at 10am on December 14th.
As Hart stepped inside after her, the elevator suddenly shot upwards, crushing Hart to death and leaving half of her body still inside the lift as Mullahy and another unidentified man looked onward in shock.
Mullahy and the man were trapped inside for an hour with the body before first responders could free them.
Both Y & R and Transel Elevators (who did repair work on the lift just hours before the accident and is under investigation by the Department of Buildings ) are named as defendants in the lawsuit.
Mullahy also asked the judge to preserve the scene of the accident so her forensic and legal team could investigate. The elevator remains in disrepair and only today were workers on selected floors allowed to go back to work. The Department of Buildings will keep other elevators closed as part of an ongoing investigation.
Meanwhile, employees of Y & R are eager to get back to work. Gothamist reports the company has temporarily moved to 125 Park Avenue where, according to a source, "All elevators have attendants from the building."
And Y & R CEO David Sable said of his employees, "I think people want to get back into the building. It's their home. It's comforting to them."
Sable, who lunched with Hart the day before the accident, also said that she would've told her colleagues, " All right, let's get on with it."
Calling all HuffPost superfans!
Sign up for membership to become a founding member and help shape HuffPost's next chapter