Kathleen Pyles, a math teacher at North End Middle School in Waterbury, Conn., is on paid leave while school officials investigate allegations that she addressed a black student with a racist remark.
Parents and the NAACP spoke out during a Board of Education meeting Thursday, accusing Pyles of inappropriately calling a student "black boy" when she couldn't remember his name, WFSB reports.
A number of parents are shocked and outraged, and are calling for Pyles' dismissal. Waterbury Public Schools COO Paul Guidone tells WFSB that "appropriate action" will be taken if the investigation finds that the allegations against the teacher are true.
"We wish to assure parents that we take this allegation very seriously," Guidone said. "We do not tolerate or condone the claimed behavior from our staff."
The alleged incident in Waterbury is just one of several reports of racial insensitivity among the nation's teachers.
In March, a Virginia high school English teacher allegedly asked the only black student in the class to read a poem in a "blacker" manner.
Jordan Shumate, a ninth-grader at George C. Marshall High School in Falls Church, Va., says he was reading aloud Langston Hughes' "Ballad of the Landlord" when teacher Marilyn Bart interrupted him.
One question read, "If Frederick got two beatings per day, how many beatings did he get in 1 week?"
A teacher responsible for the assignment has since resigned.
Other Educator Controversies: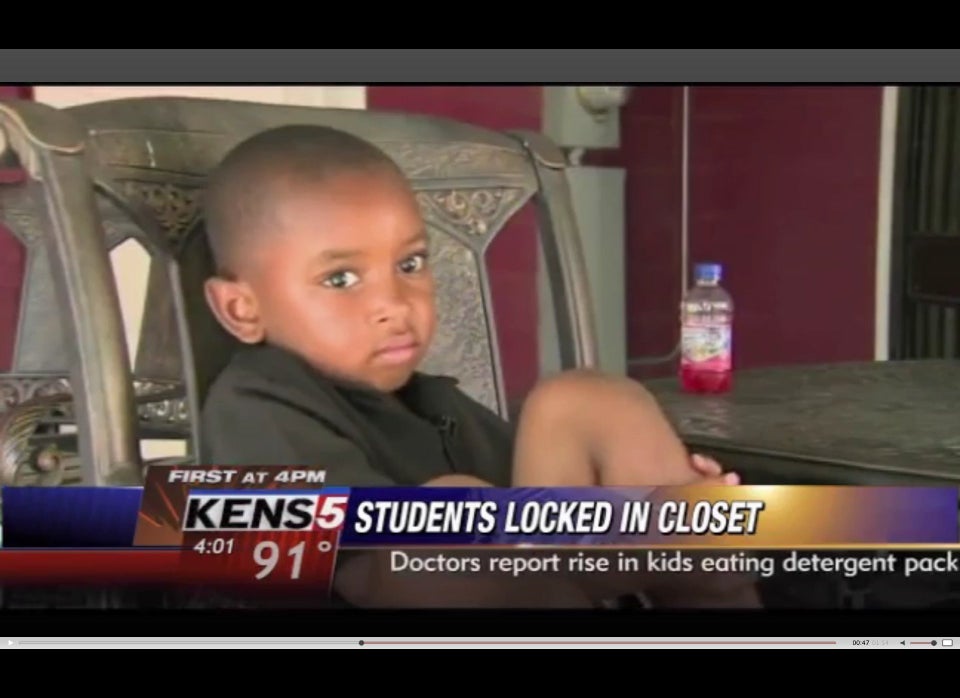 Teacher Controversies
Support HuffPost
The Stakes Have Never Been Higher
Related
Popular in the Community