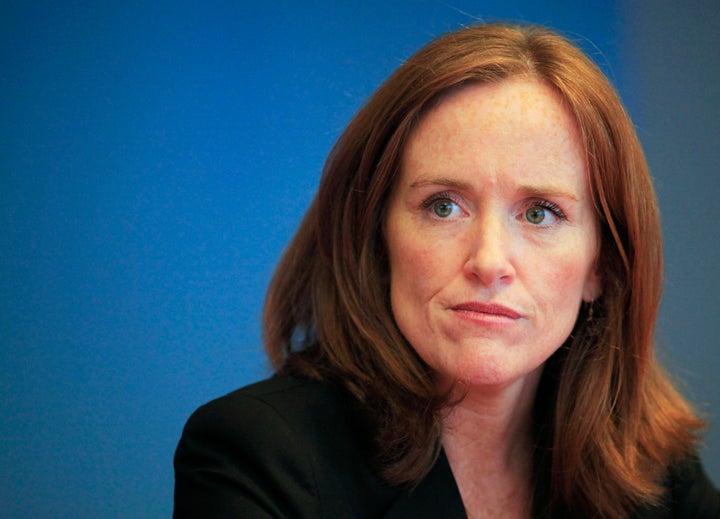 A major government agency refused to answer a Democratic legislator's routine inquiry unless she got a Republican to co-sign her request, the congresswoman told HuffPost.
Rep. Kathleen Rice (N.Y.) said she faced an unprecedented barrier when she asked the Office of Personnel Management about its training process and suggested changes that would help the agency recruit more cybersecurity workers. Janel Fitzhugh, OPM's legislative director, told Rice's legislative aide that she needed a Republican committee chairman to co-sign the letter in order to get a response.
It's extremely unusual for a routine inquiry initiated by members of Congress to face a political hurdle, said former Rep. Tom Davis (R-Va.), who reviewed Rice's letter. Davis served as chairman of the House Government Oversight Committee during his tenure in Congress.
"This is a vanilla letter," Davis told HuffPost. "It's not controversial at all. These are entirely appropriate questions. Congress has the right to ask these question and have these questions answered. Particularly on homeland security, you would hope this would be the one issue that could rise above the partisan divide."
"This is a vanilla letter. ... Particularly on homeland security, you would hope this would be the one issue that could rise above the partisan divide."
The apparent stonewalling is part of a troubling pattern. Democrats have expressed concern that President Donald Trump's administration is encouraging federal workers to withhold information from them, The Washington Post reported in April.
Although federal governmental agencies are under the executive branch, Congress is charged with providing oversight and members of Congress send thousands of letters of inquiry to federal agencies every week. Most of these inquiries are routine and answered in an expeditious manner.
Rice and two colleagues, Reps. Derek Kilmer (D-Wash.) and Josh Gottheimer (D-N.J.), sent their letter to the OPM on May 1. Eight days later, a legislative aide in Rice's office contacted Fitzhugh to check on the status of a response. Fitzhugh said the congresswoman's office wouldn't receive a response to the inquiry unless it was co-signed by a committee chairman. Given that the Republicans are in control of the House of Representatives, this meant that OPM was asking a Democrat to seek Republican approval before it would answer a simple inquiry.
Rice offered to get a top Democrat on the committee to also sign the letter, she said, but the OPM said that would not suffice.
Rice's aide asked Fitzhugh where the edict to require a committee chairman signature was coming from. She replied that Jason Simmons, the OPM chief of staff, had passed down the order.
"This is not OPM's policy," an agency spokesperson told HuffPost. "OPM has recently been engaged in conversations with Congressional staff and OPM will acknowledge their requests with written communication."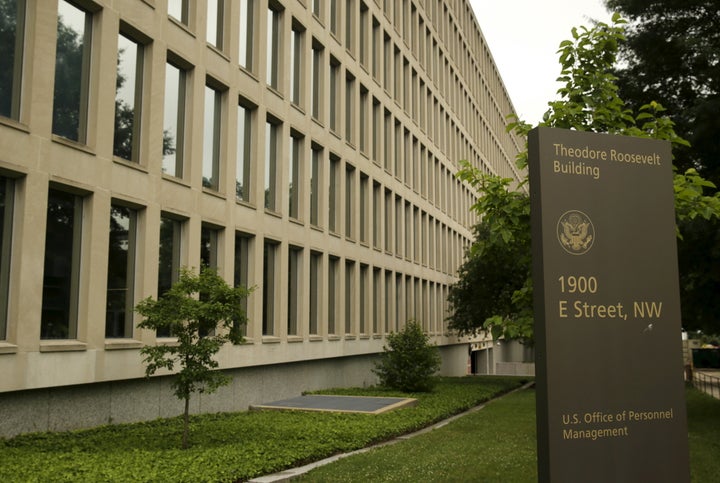 Before Simmons was appointed as OPM's chief of staff, he was the Trump campaign's North Carolina state director and the intergovernmental director for former North Carolina Gov. Pat McCrory (R). Placing a political staffer who has no federal government experience in charge of the office that manages civil service employees is quite unusual. The last two OPM chiefs of staff, Elizabeth Montoya and Kiran Ahuja, came to the role with extensive federal government experience.
Simmons' appointment isn't unusual in this administration, however. In March, ProPublica listed him as a member of the 520-person Trump White House "beachhead team." Members of the beachhead team are intended to serve as the eyes and ears (or "spies," as one congressional staffer put it) for an administration that is increasingly convinced that career federal government employees are trying to undermine the White House.
Neither Fitzhugh nor Simmons responded to a request for comment.
When told of Simmons' previous experience, Davis said he was surprised that someone with no federal government experience was serving in a critical role that deals with the intricacies of the federal bureaucracy.
Although the language of Rice's letter was routine, she says the topic ― cybersecurity at the OPM ― is critical. OPM essentially serves as the human resources department for all federal employees that quality for civil service status, which adds up to about 2 million people. Chinese hackers were reportedly behind a massive security breach at the agency in 2015. Over 21 million records were stolen, including highly sensitive security clearance forms, military records and millions of fingerprints. The breach led to multiple investigations, and Katherine L. Archuleta, who was serving as director of the OMB at the time, resigned under pressure.
The letter that Rice and her colleagues sent asked OPM to detail its overall training and testing policies, as well as its education requirements for cybersecurity jobs. Government agencies have a difficult time recruiting top cybersecurity talent because the compensation and benefits provided by the federal government often pale in comparison to what is offered by tech companies. Removing the requirement of a four-year degree, the representatives said, would allow for more successful recruitment.
Rice still hasn't received a response to the letter of inquiry.
This article has been updated with comment from OPM.
Before You Go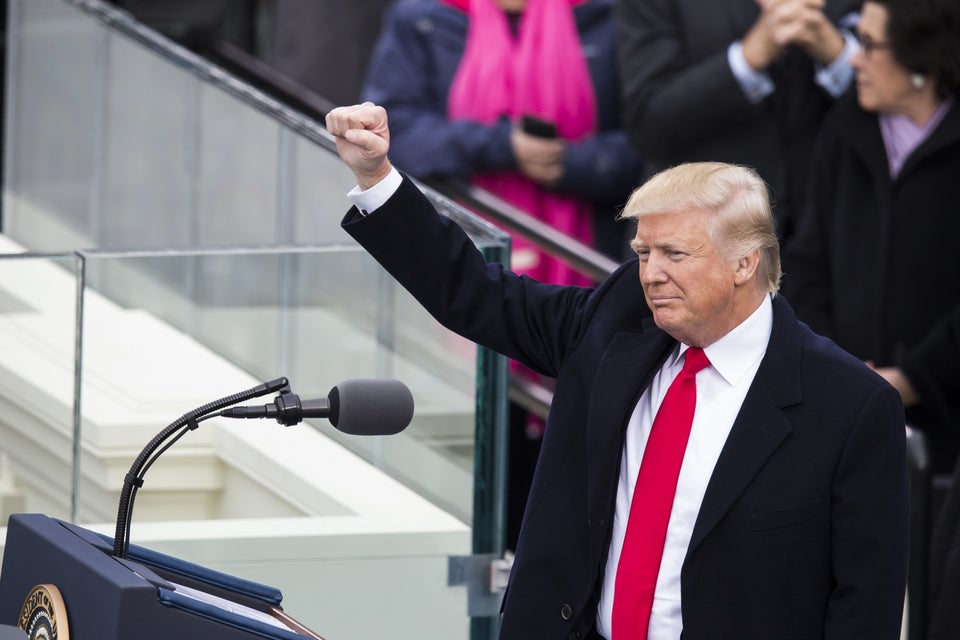 Best Photos From Trump's First 100 Days
Popular in the Community