WASHINGTON -- As the Obama administration ramps up its efforts to educate the public about enrolling in Obamacare, conservative groups are waging a campaign of their own, urging people not to sign up.
FreedomWorks has made mock Obamacare "draft cards" (no such card really exists), telling young people to burn them and pledge not to purchase health care coverage under the Affordable Care Act. A conservative radio host has launched a "Refuse to Enroll" campaign, with the intent of making it "difficult for the law to function as its proponents want it to."
In a call with reporters on Monday, Health and Human Services Secretary Kathleen Sebelius dismissed the conservative counter-campaign, saying it is unfortunate and would ultimately hurt young people.
"I don't think we're going to spend a lot of time and effort trying to estimate who they may discourage from getting health insurance to provide security for themselves and their family," Sebelius said in response to a question about the effect these efforts will have on enrollment. "I think it's a pretty dismal effort underway."
"They're an accident or a diagnosis away from what could potentially be a lifetime of bankruptcy and maybe getting life-saving care and benefits," she added. "We're going to just do our best in outreach to this group. We know that a lot of young adults don't have health insurance as their top priority, so reaching that group is challenging, because they're thinking about a lot of other things."
Americans will be able enroll in health care plans for 2014 from Oct. 1 to March 31, under the marketplaces created by Obamacare. While there will be other enrollment periods for special cases, young people who have a change of heart after taking FreedomWorks' pledge and suddenly need insurance after March 31 will not qualify.
Sebelius has been traveling around the country to work on outreach. In the past few weeks, she's spoken at the NAACP convention and the BlogHer conference, and met with community health centers in Chicago and Phoenix.
"We knew all along that Washington couldn't do this alone. That was never the plan," she said on Monday. "The plan always was to build a network of stakeholders on the ground, in every state -- health care providers, faith leaders, community groups, advocates, business leaders and local elected officials, to help spread the word and make sure their communities get enrolled. That's why we're pleased to see trusted community resources like our local libraries stepping up to help."
While many critics of Obamacare have said the marketplaces are a mess and not ready to be implemented, Sebelius said there are no plans for delay.
"We are on target and ready to flip the switch on October 1," she told reporters.
HHS has taken a $15.5 billion hit due to sequestration, but Sebelius said the department has nevertheless continued to prioritize outreach ahead of the enrollment period.
"It has made travel and outreach from regional offices and others more complicated," she said. "But this has been a significant priority area, so we're finding ways to limit other kinds of administrative costs -- fewer conferences, looking at printing costs -- looking at other areas and making sure that I can travel, people who need to do outreach efforts can travel because it's a critical part of bringing attention in, particularly the states where we're running the federally facilitated marketplaces."
She added that HHS would love to have the marketing resources "that Apple had when it rolled out their iPhone and iPad," but that it will make do with what it does have.
This post has been updated with additional comments from Sebelius.
Before You Go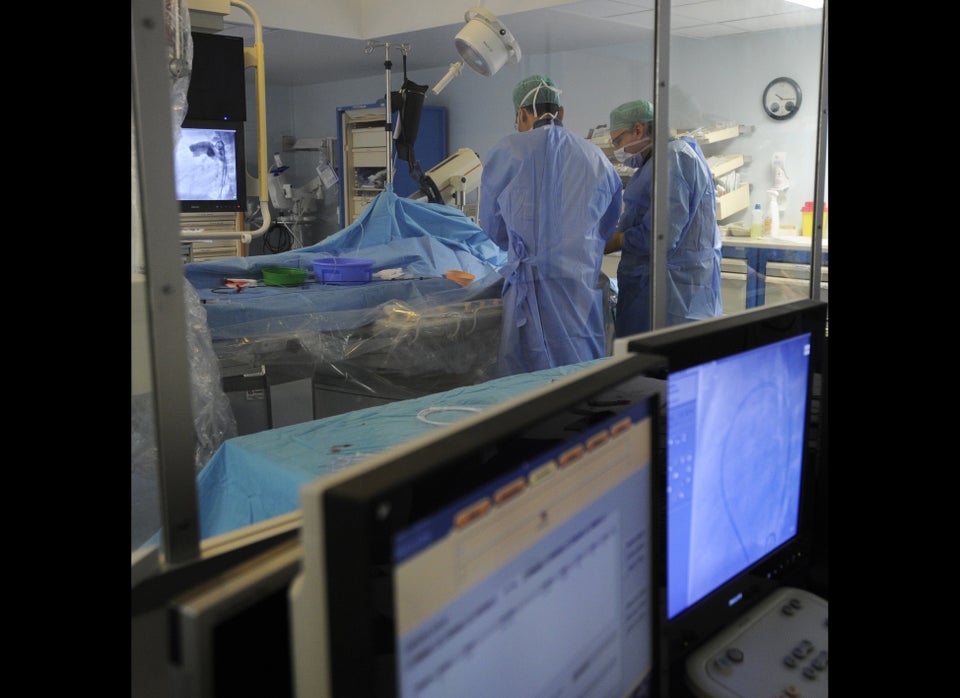 Lies And Distortions Of The Health Care Debate
Popular in the Community