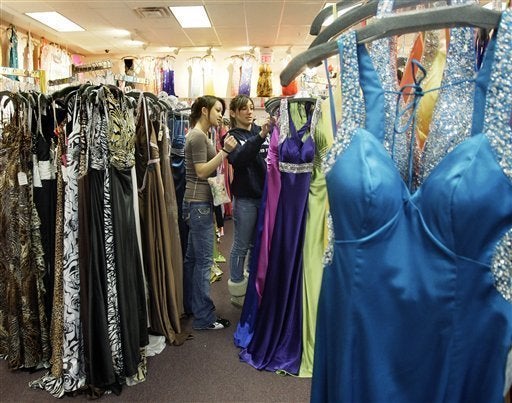 The dismissal of a lawsuit brought against a Barrington Hills mother by her two grown children who accused her of "bad mothering" was unanimously upheld by the First District Appellate Court of Illinois.
The suit, originally dismissed by Cook County Judge Kathy Flanagan who called the siblings' allegations "petty grievances" according to the Toronto Sun, sought more than $50,000 in damages for emotional distress and cited issues like curfew enforcement, insufficient college care packages and haggling over homecoming dress budgets as sources of undue suffering.
The two-year legal battle began when Steven II, now 23, and Kathryn Miner, 20, filed a lawsuit against their mother Kimberly Garrity in 2009, represented by three attorneys including their father, Steven A. Miner, according to the Daily Herald. Miner and Garrity divorced in 1995 and the children lived with their father.
The suit cited examples of Garrity's behavior that had distressed her children, including birthdays and holidays when she sent a greeting card without presents, her insistence that her daughter return the car she had loaned her by midnight after her homecoming dance and changing her name after her second marriage which "caused attention" for her daughter at school events, the Daily Herald reports.
Steven A. Miner, the children's father and attorney, compared the suit to medical malpractice and objected to Flanagan's statements that they were suing Garrity for "bad mothering," according to the Chicago Tribune. The children "do not view their (lawsuit) as an attack on mothering, but rather on accountability," he wrote. "Everyone makes mistakes, but … there must be accountability for actions. Parenting is no different."
The case's dismissal was attributed in part to the legal ramifications of establishing a precedent allowing retributive actions for parenting style that doesn't constitute abuse. Justice Joseph Gordon said that Garrity's actions fall far short of the legal standards of intentional infliction of emotional distress, according to the Daily Herald.
"At its worst, [Garrity's conduct] reflects behavior that is sometimes erratic, sometimes spiteful, sometimes less than generous or fully sensitive to the material and emotional needs of her children," Gordon wrote in his 33-page ruling, according to the Daily Herald. "But by no means does the nature and quality of this conduct fall outside 'all possible bounds of decency.'"
Garrity's attorney Shelley Smith called the "litany of childish complaints and ingratitude" evidence that the suit stemmed from tensions relating to the divorce and reflected Steven Miner Sr.'s desire for revenge, the Tribune reports.
"It would be laughable that these children of privilege would sue their mother for emotional distress, if the consequences were not so deadly serious," Smith said, according to the Tribune. "There is no insurance for this claim, so (Garrity) must pay her legal fees, while [the children] have their father for free."

Related
Popular in the Community