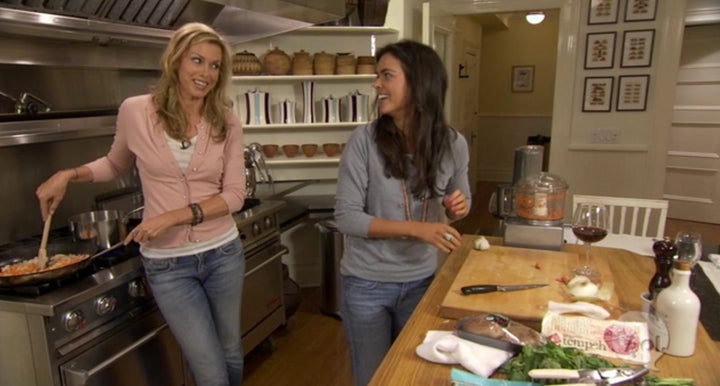 This video is the second in HuffPost Women's four-part series on female friendship inspired by Wendi Murdoch and Florence Sloan's upcoming film Snow Flower and the Secret Fan, which will have its premiere in Los Angeles on July 14.
One of the film's principal themes is the power of female friendship -- to overcome life's obstacles as well as enhance its joys and successes. Wendi and Florence met 10 years ago at a dinner party and have been an emotional support system for each other every since. Partnering for this special film project has brought them even closer together.
This series' first video, which we ran last week, features Wendi and Florence talking about how they became friends and what that bond has meant for each of them.
Today Katie Lee, chef and author of The Comfort Table and the new novel Groundswell, and Kathy Freston, author of The Quantum Wellness Cleanse: A 21 Day Essential Guide to Healing Your Body, Mind and Spirit, give us a glimpse into their friendship. "We're low-maintenance friends," Lee says. "You know, it doesn't matter how long it's been since we've seen each other: We always have fun, we always pick up on the same page that we left off."
"Which is food," Freston adds.
We'll let them tell you the rest of their story themselves.
Next Friday, July 8, look for law professor and famous "Tiger Mom" Amy Chua and investment management executive Anne Ackerley discussing their friendship. Our final installment on July 15 will feature identical twins Suzette and Suzanne Malveaux, law professor and CNN anchor, respectively. See if you can tell them apart.
We hope you're enjoying watching this series as much as we enjoyed producing it.
REAL LIFE. REAL NEWS. REAL VOICES.
Help us tell more of the stories that matter from voices that too often remain unheard.