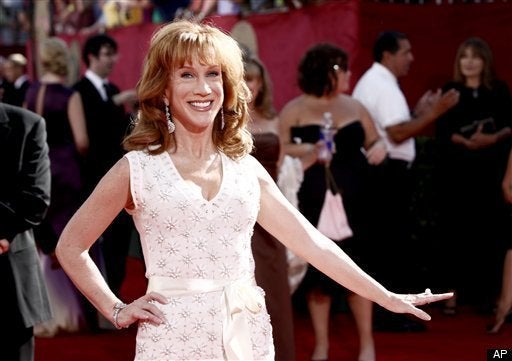 Despite an earlier report from Rob Shuter at Popeater, linked to by Huffington Post, Kathy Griffin has NOT been banned from CNN, the network said.
The statement from CNN to Huffington Post in response to that report reads:
Stories about Kathy Griffin being banned from CNN are incorrect; no decisions have been made regarding next year's show.
Following her very controversial F-bomb-dropping New Year's Eve hosting gig, CNN executives have decided Kathy Griffin will NOT be getting a 2011 invite. "She was a total embarrassment to the network that calls themselves 'The Most Trusted Name in News.' Even Anderson (Cooper, her co-host) thinks it's time to say goodbye to Kathy," a CNN insider tells me.
Related
Popular in the Community