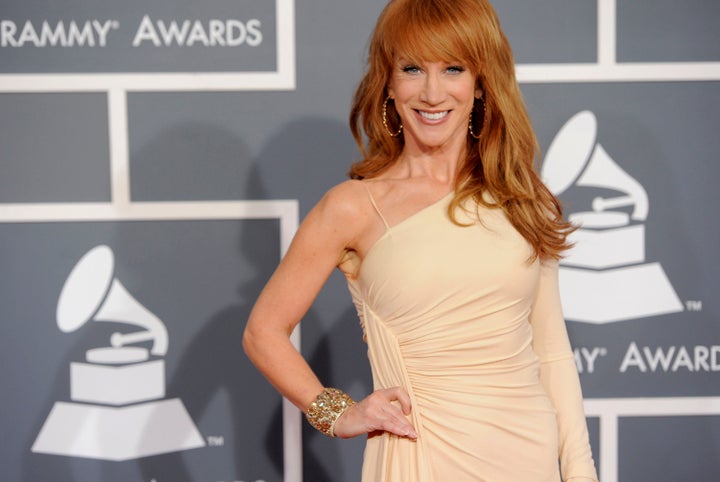 Almost six years after her divorce, comedian Kathy Griffin has one reminder of her marriage that just won't go away: a tattooed wedding ring.
The comedian, who divorced ex-husband Matt Moline in May 2006 after four years of marriage, said that she had opted for the tattoo because she's doesn't like wearing rings -- but now it seems she's stuck with it.
"I tried to get it lasered off five times and it won't come off," she said. "I think I'm just going to put a freaking cigarette on it one day and just bite a piece of cloth like I'm a Civil War victim."
Griffin, whose new talk show, "Kathy" debuted last week on Bravo, isn't the first celeb to be left with an ink-stained reminder of her ex. Click through the slideshow below to see others who were saddled with a tattoo they didn't want post-split.