Kathy Griffin reignited her longrunning feud with "View" co-host Elisabeth Hasselbeck on Thursday.
She paused the clip early on to comment on Hasselbeck's tone. "Right away, with her attitude to the President, who is a Harvard law professor, I'm like 'take it down a notch, b***h,'" Griffin said. "I don't like that."
Griffin continued to play the clip in which Hasselbeck asked Obama how his position on same-sex marriage differed from GOP candidate Mitt Romney's, since both candidates said they support leaving the issue up to the states to decide.
Obama corrected Hasselbeck and pointed out that Romney said he wants a constitutional amendment, which would make same-sex marriage a federal issue.
Griffin relished in Obama's response to Hasselbeck. "He's just so patient with her," Griffin said.
She then yelled at her producers for replacing the clip with a flattering photograph of Hasselbeck. "No don't show that nice picture of her," Griffin yelled. "After all the names she's called me, show the f******g crazy face." Producers switched the photograph to one of Hasselbeck enthusiastically smiling. "I'll say she's a c**t," Griffin later added. Her final word was bleeped out.
Related
Before You Go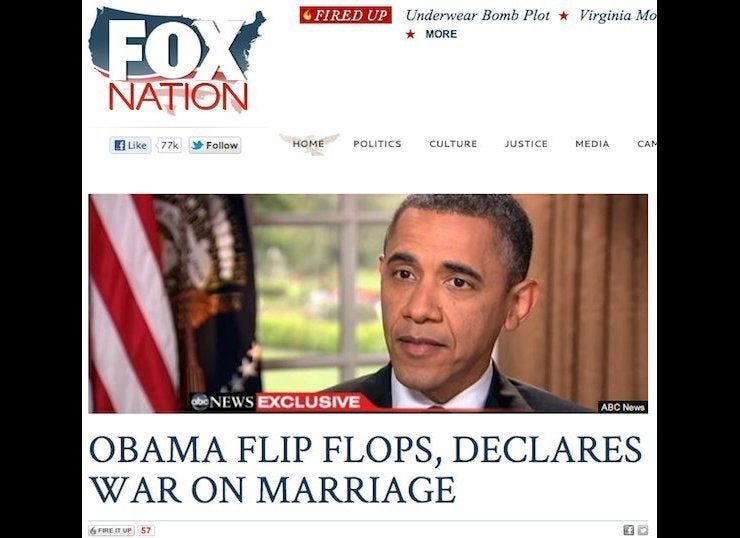 Media coverage of Obama's gay marriage announcement
Popular in the Community