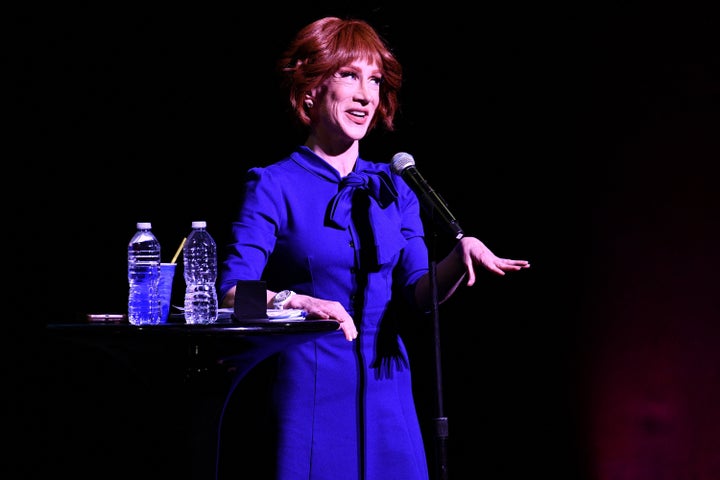 Griffin explained just what went down during the Los Angeles stop of her Laugh Your Head Off world tour last week.
"One of the things that really hurt Joan, and we talked about it at our last meal together, was that Ellen always shunned her and Ellen thought she was vulgar and not funny," Griffin told the audience, according to Variety.
Knowing this, the 57-year-old "D-List" comic still reached out to DeGeneres to see if she would do a tribute for Rivers after Rivers died in 2014.
"I just called her and I just said, 'Look, woman to woman, comic to comic, I think you need to let go of your hatred for Joan Rivers,'" Griffin said. "'She's passed away, just do a fucking tribute, be cool.'"
According to Griffin, DeGeneres didn't want to do it, due to the fact that she regarded Rivers' humor as "mean," Variety reported. That didn't sit well with Griffin, who said her fellow comic's words "fucking set me off."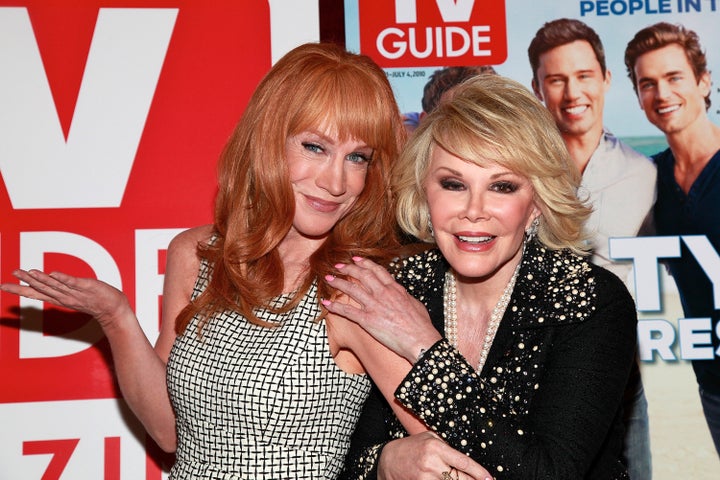 "So we had a fight in which I used inflammatory words like, 'Look, you fucking untalented hack.' … You know when you're fighting with someone and you can kind of laugh at a point? Yeah, not that day," Griffin said.
Griffin said she later texted DeGeneres about the fight, but "The Ellen Show" star didn't respond. HuffPost reached out to DeGeneres for comment.
After the controversial image went viral, Griffin was fired from her New Years' Eve hosting gig with CNN and lost many friends along the way. She apologized for the stunt, but retracted her apology nearly a year later.
"By the way, I'm taking the apology back," the 57-year-old said during an appearance on "The View" in April of this year. "Look, I'm not holding back on this family. This president is different and I have been through the mill and so now I'm back on the road."
Popular in the Community