Kathy Griffin slammed Louis C.K. on Twitter after the disgraced comic performed unannounced at New York's Comedy Cellar on Sunday, writing, "Gosh, does it payoff to be in the boys club..the white boys club."
On Tuesday, Griffin posted a thread on Twitter about her aversion to the news that Louis C.K., who previously admitted to sexual misconduct against a number of female comedians, had performed an unsolicited 15-minute set. In addition to Griffin remarking on the comedy world being a "boys club," she called out the "sick, cruel" cycle of male comics giving each other opportunities and excluding everyone else.
Griffin added that if this is how we are making people pay "penance in the #MeToo era," it's "fucking pathetic."
Many have responded negatively to Louis C.K.'s return, with some implying that this redemption narrative is unfair to his victims.
Others, like Michael Ian Black, have been more supportive.
Most notably, The New York Times reported that despite everything Louis C.K. has been accused of, he received an ovation on Sunday when he took the stage.
Before You Go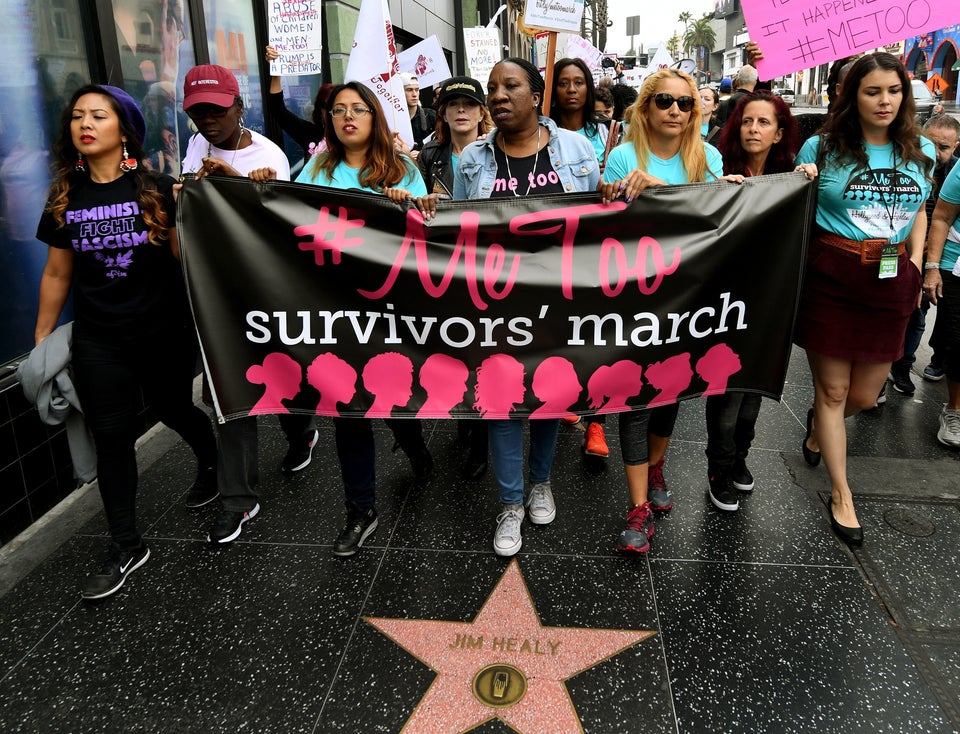 Hollywood #MeToo March
Popular in the Community