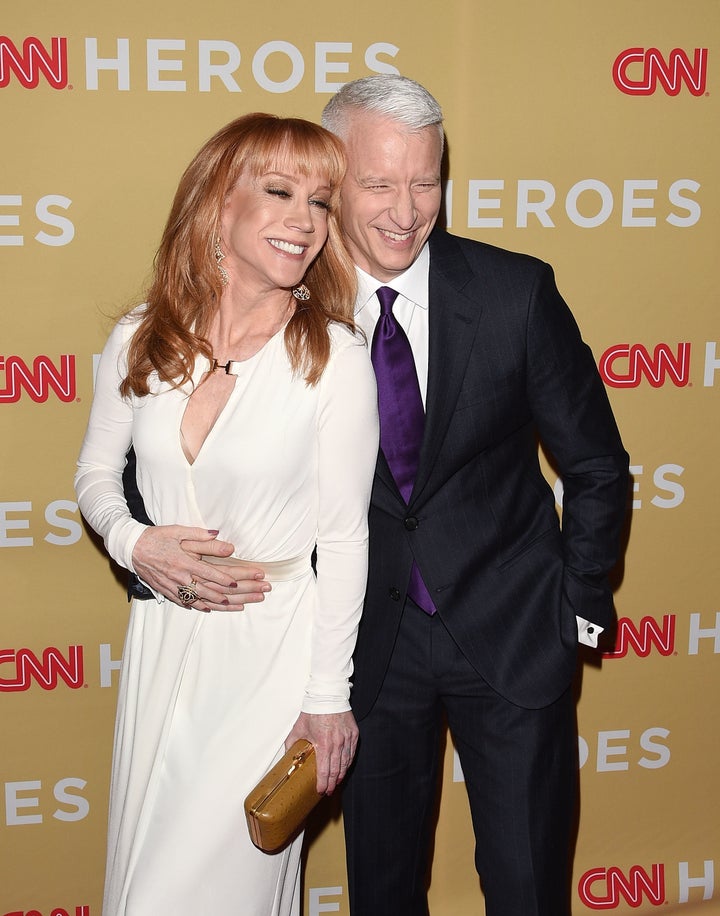 The controversial pictures not only cost Griffin her CNN New Year's Eve hosting gig, but also spurred Cooper, who was Griffin's co-host and longtime friend, to condemn them on Twitter.
Cooper didn't reach out to give Griffin a heads up about his tweet before he posted it and didn't initially check in on Griffin after she received backlash for the photos, which hurt her feelings, New York Magazine reported.
Adding insult to injury, Cooper went on "Watch What Happens Live" in July and told host Andy Cohen that he and Griffin were "still friends." When Cooper finally reached out to Griffin in a series of texts in August, she ended their friendship.
Cooper is the son of clothing designer Gloria Vanderbilt, who is a descendent of shipping and railroad tycoon Cornelius Vanderbilt.
He told People in 2016 that he will not inherit any of the Vanderbilt fortune, and acknowledged that he was very lucky to grow up with "great privilege."
During Griffin's interview with the Daily Beast, she expressed her disappointment with Bloom.
Griffin estimated that she paid the celebrity attorney $40,000 for two days of legal representation, and said that Bloom tried to pressure her into a press tour. Griffin added that a press conference she did with Bloom in June was a mess.
The comedian also tweeted at Bloom on Sunday, telling her, "Stop calling me. If you'd like to refund me the tens of thousands of $$ I wasted on your services maybe I'll talk to you."
Bloom — who also represented Harvey Weinstein before cutting ties with him earlier this month — told the Daily Beast that the press conference was a disaster because Griffin spoke off the cuff and did not use notes the two had worked on together. She also said she had only texted Griffin once in the past three months.
"The last time I spoke to Kathy, at a group dinner recently, she gave me a big hug, was very friendly and said everything was great between us," Bloom said. "I had no idea there was a problem until a reporter reached out to me about this a few days ago."
CORRECTION: A previous version of this story incorrectly stated that Gloria Vanderbilt was the great-great-great-granddaughter of Cornelius Vanderbilt. In fact, she was his great-great-granddaughter.

Popular in the Community