The controversy over Kathy Griffin's gory photo showing the fake, severed head of President Donald Trump will apparently never end. More than a month after the photo was released, the comedian is reportedly still under investigation.
Griffin "has been interviewed by the Secret Service, in-person, for over an hour," political journalist Yashar Ali reported in a tweet posted Monday. He added that the investigation is "still not closed."
HuffPost reached out to Griffin's team for confirmation but did not immediately receive a response.
As Vulture notes, Griffin's lawyers confirmed in early June that the comedian was under investigation for the photo. The comedian also referenced a federal investigation herself in a recent tweet.
The comedian quickly apologized. Yet in a June 2 press conference held to explain her actions, she accused the Trump family of trying to ruin her life, calling the president a bully and stating that she would not back away from her criticism.
"You know what, I'm going to make fun of him more now," she said at the time.
For proof Griffin is following through on that promise, just look at her Twitter feed.
Before You Go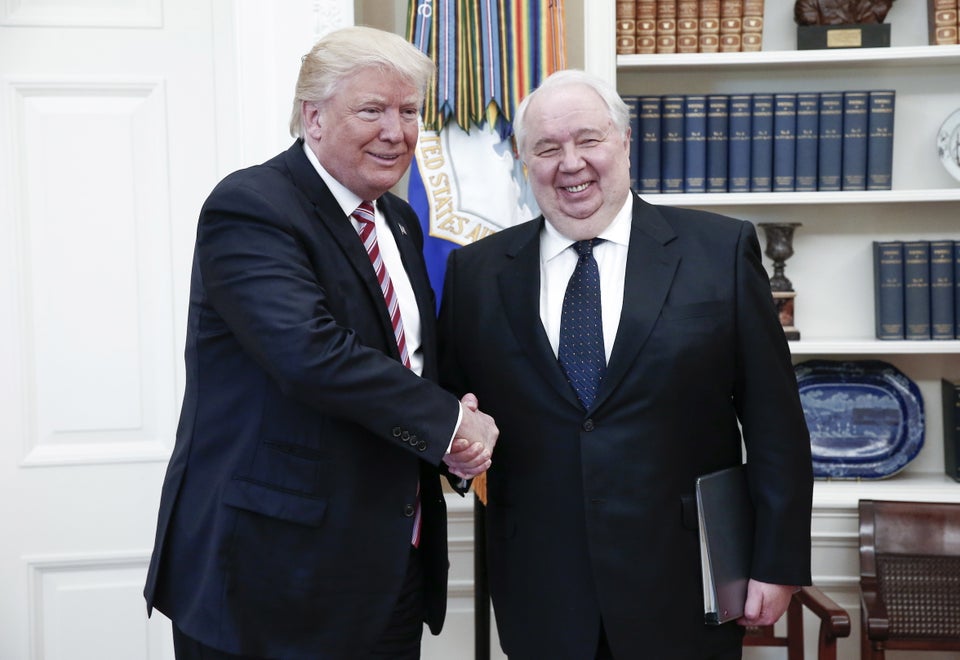 Donald Trump Meets With Russian Officials
Popular in the Community