Nearly 20 years ago, the country was introduced to one of the most outrageous, brash, clownish women on television. "Mimi Bobeck" was Drew Carey's blue-eye-shadow-wearing coworker and arch nemesis on "The Drew Carey Show," a part played by the comedic Kathy Kinney. It was Kinney's break-out role, and one that she says she is still recognized for two decades later, even without any of Mimi's signature heavy makeup.
"I'm recognized more often than I expect," Kinney tells "Oprah: Where Are They Now?" "I really enjoyed playing that character. Halloween every day, that's what it was like."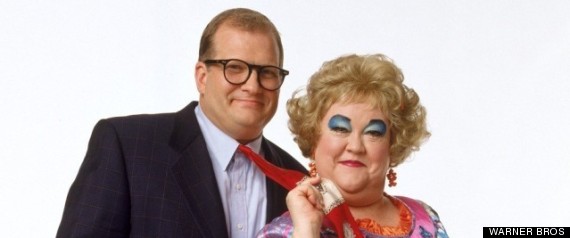 She was used to spending hours in the makeup chair, but in her personal life, Kinney takes a very different approach to cosmetics than the heavily adorned Mimi. "I barely, barely wear lip gloss," she says. "I think I look very Amish and plain."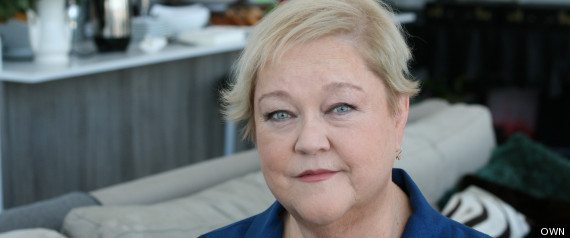 For nine years, Kinney played Mimi -- a role that she says was supposed to be "a one-shot deal" -- and became close with cast members like Carey and Diedrich Bader, who played Drew's buddy Oswald. "We did become a family," she says. "We don't get to see each other as often [now], but when we do... you always remember, 'Gee, I love you.'... We do still see each other. We are bonded, all of us, forever."
But with the series now behind her, Kinney has taken on a character that's vastly different from the insult-hurling, over-the-top Mimi. She portrays a bespectacled redheaded Irishwoman named Mrs. P. on the free children's online storybook video site MrsP.com. "It's me reading classic children's stories to children," she explains.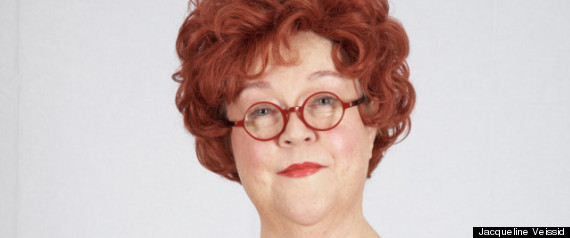 It's a project Kinney hold close to her heart. "I think that everything that I am and everything that I've achieved in life is because of what I read. Because I'm a reader. I'm an obsessive reader," she says. "I'm not talking about Stephen Hawking [books]... I'm just talking about trash. I'll just read anything because it exercises my imagination."
Kinney also writes, and a few years ago, she released her first book, Queen of Your Own Life. "I think it's a great bathroom book, frankly," she deadpans. "I always tell everybody, 'Keep it in the bathroom and just read a little bit at a time.'"
At the heart of the book is a lesson that the star has learned throughout her 60 years. "Women have a tendency to compare their insides to someone else's outsides. And when you do that, you're always going to lose that game," Kinney says. "I'm really grateful that I'm one of the women who's getting better as I get older."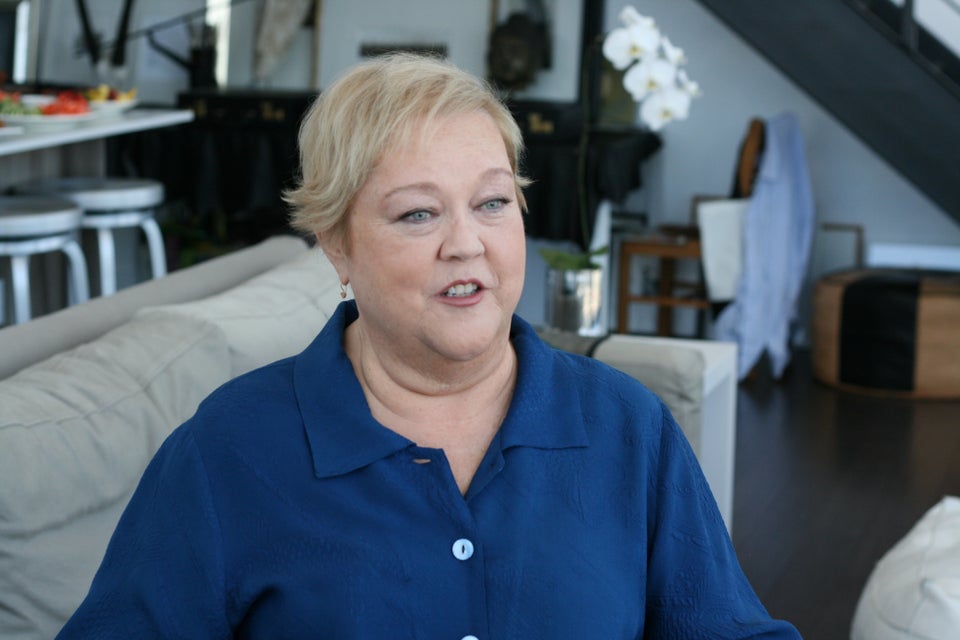 Kathy Kinney
Popular in the Community