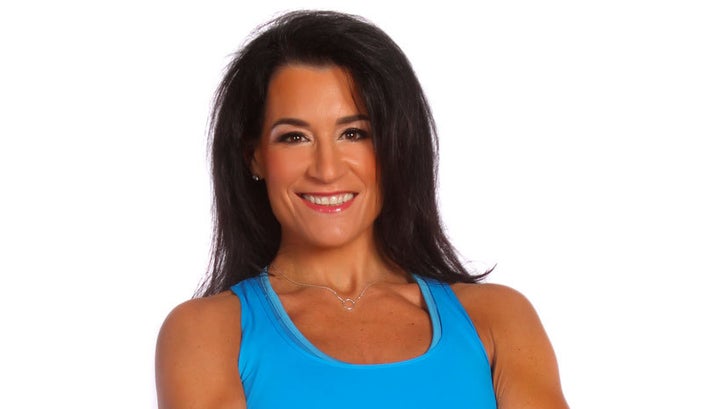 This interview is part of the Real Talk Real Women interview series, where we bring you the life-changing, heart-warming and inspirational stories behind the most successful women in health and fitness. Make sure to follow us on Instagram for the latest interviews! For this installment, we are joined by Kathy Laucius.
Let's start off with a general introduction. How would you describe yourself, what are you all about and how did you get involved in health and fitness?
I have my own before/after story and that sets me apart from a lot of "experts". When I was 13, my mother took me to a weight loss clinic because she didn't know what to do with me. I spent most of my adult life struggling with my eating and exercise habits. At 38 years old, I realized that if I was ever going to see results, I was going to have to change my approach.
After achieving my own transformation, I decided to become a personal trainer and lifestyle coach. I now help others fulfill their health and fitness goals. I recently published a book detailing my efforts to help others. The title is "The Time is Now, 7 Ways To Get Off The Diet Roller Coaster And Get On With Your Life!" In my practice, I encourage my clients to consistently evaluate what is working and not working because health and fitness goals are custom to each client, not a one size fits all approach.
It took you years of stumbling around to figure things out - what kept you going all these years and when did it finally quote unquote "click" for you?
It finally clicked for me when I realized that I was constantly doing the same things to achieve my goals but those methods were not working at all. I struggled with always trying to be perfect instead of consistent. I learned that it was the small efforts every day that lead to finally getting the weight off and keeping it off.
Many women still struggle and keep going from one diet to the next and are not seeing results despite being very motivated and willing to go the extra mile - what advice would you give them?
I believe you nailed the answer in your question "they keep going from one diet to the next". Many people are motivated but do not have the patience to "trust the process". Consistency is the key to seeing long-term results.
In 2008 you decided it was time for a new challenge, tell me about that time in your life and what you went for.
It was such an amazing time in my life. After achieving my transformation goals, I decided it was time for a new challenge. At 40 years old, I researched figure competitions and decided I was ready for that challenge. I had an amazing coach/mentor who taught me everything I know and implement today. I competed in 4 figure shows that year, achieving national competitor status. I went on to compete at the national level at 42 years young!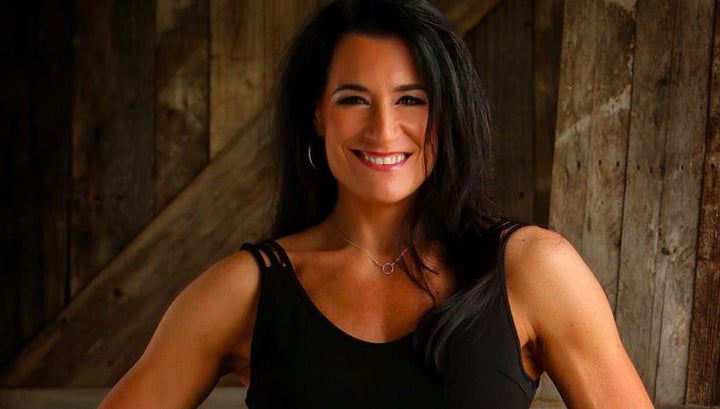 You didn't compete before you were in your forties - most women would argue that that's too late - looking back, what's your take on this?
If I had let my age stand in my way, I would never have done it. Age is truly a number and I was in the best shape of my life so I wasn't about to have any regrets about my dreams. I believe life is about living without any regrets.
Since then you've retired from competing - was it hard to make that decision?
Not at all. By the time I hit the national stage, I had achieved way more than I ever thought I would with the decision to compete. I had lived in a bubble for 3 years with my training and diet so I was ready to move on to the next chapter of my life.
You run a successful personal training business - what has been the most unexpected lesson you've learned in your work as a trainer?
I have been training for over 10 years. The most unexpected lesson has been how much the client is looking for accountability. I used to stress over designing the perfect workout. I still keep all my workouts fresh but I've learned the client is looking for accountability and that is what keeps them moving forward. I never let a client leave without telling them how proud I am of their efforts. I always want them to feel special.
I love speaking to women like yourself who just make it happen - unfortunately making excuses is easy and many women limit themselves in doing so. What do you do when you catch yourself making an excuse?
Trust me, I do not wake up every day just dying to workout or eat healthy. I have to put one foot in front of the other just like everyone else. I teach my clients that the key to success is to have more good days than bad days. On days I find myself wanting to come up with an excuse, I remind myself of my own advice.
I know that one of the things that keeps you motivated is your desire to "walk the walk" and show your clients what can be done through persistence. If you had to highlight another motivating factor - what would it be?
My overall health is so important to me. I do not take any medications and I rarely get sick. I believe my devotion to my health and fitness will serve me as I get older and save me from unnecessary health problems later in life.
As a mother - how do you find time to do it all? Do you follow a strict daily regimen?
I learned a long time ago that the saying is true "Failure to plan is a plan for failure". The only way I stay on top of everything is to consistently review my schedule so I can plan my own workouts, shop and plan for meals once/week and be consistent with my efforts.
What are your biggest life goals?
My goal with every new year is to always continue to grow, learn and give back as much as I can to my fellow human beings.
Where can people go to learn more about you online?
Stay tuned for the next interview of Real Talk Real Women!
Support HuffPost
The Stakes Have Never Been Higher
Related
Popular in the Community