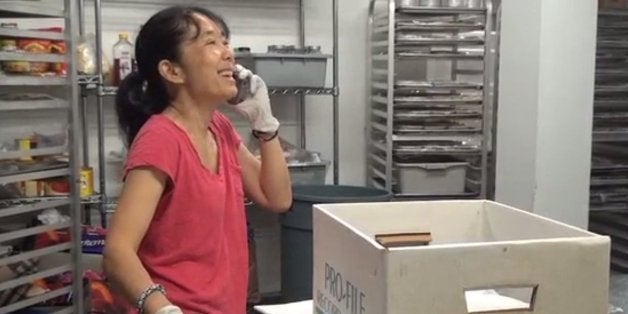 "My ex used to tell me I couldn't cook for anything," Kathy Masunaga says, while sitting at a table in Sweet Revenge, her successful pie shop in Honolulu. "He'd tell everybody I was a terrible cook."
But after 25 years in a bad marriage, Masunaga has learned one simple lesson: "Success is my sweet revenge."
Masunaga recounts her self-discovery through a tearful smile. With two sons and no income of her own, Masunaga says she felt trapped in her marriage and described times when she would drive through town, "thinking, 'OK, I could pitch my tent there.'"
One day in 2009, she committed to change and finally filed for divorce. While she says it was scary, it was also the best thing she could have done for her and for her sons. "I should have done it sooner," she says.
Masunaga soon found herself spending time in the kitchen of a friend's catering business. She experimented with making passionfruit and pineapple vanilla butter recipes -- "Oh, and cupcakes, which I hated" -- before realizing that she had a knack for miniature, single-serve sweet and savory pies. She started selling them at farmer's markets a few years ago and has parlayed their popularity into a dynamic operation. Sweet Revenge now supports a six-member staff, a food truck and a delivery service; Masunaga estimates that she sells 400-500 pies every week.
Her pies are so tasty -- ranging in flavors such as Apple Crunch and peanut butter chocolate s'mores to mac 'n cheese and chicken pot pies -- that Sweet Revenge is now getting recognition from local food and business magazines, winning best-of awards and regularly selling out.
For Masunaga, a divorce meant starting over. Her ex still influences her, she says, but only to motivate her.
"I've learned to not be afraid of working hard, if it's something you love doing," she says. "This is fun. Sure, I burn my arms once in a while, but it's still fun. My son did the math and realized that I was basically earning about $1 per hour at one point. I could have gotten a job somewhere and I would have had insurance or a retirement plan. But I just really had this feeling I could do things and I wanted to prove it. And now, I have all that, and I was saved from a 'job.'"
The slogan on her bright pink food truck says, "Happiness is the sweetest revenge." But we think making cute little pies may be even sweeter.
Related
Before You Go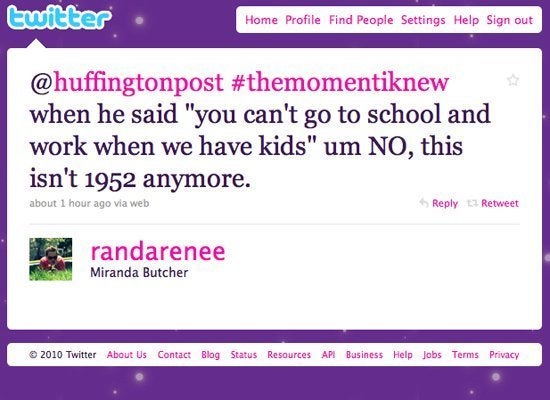 The Moment I Knew