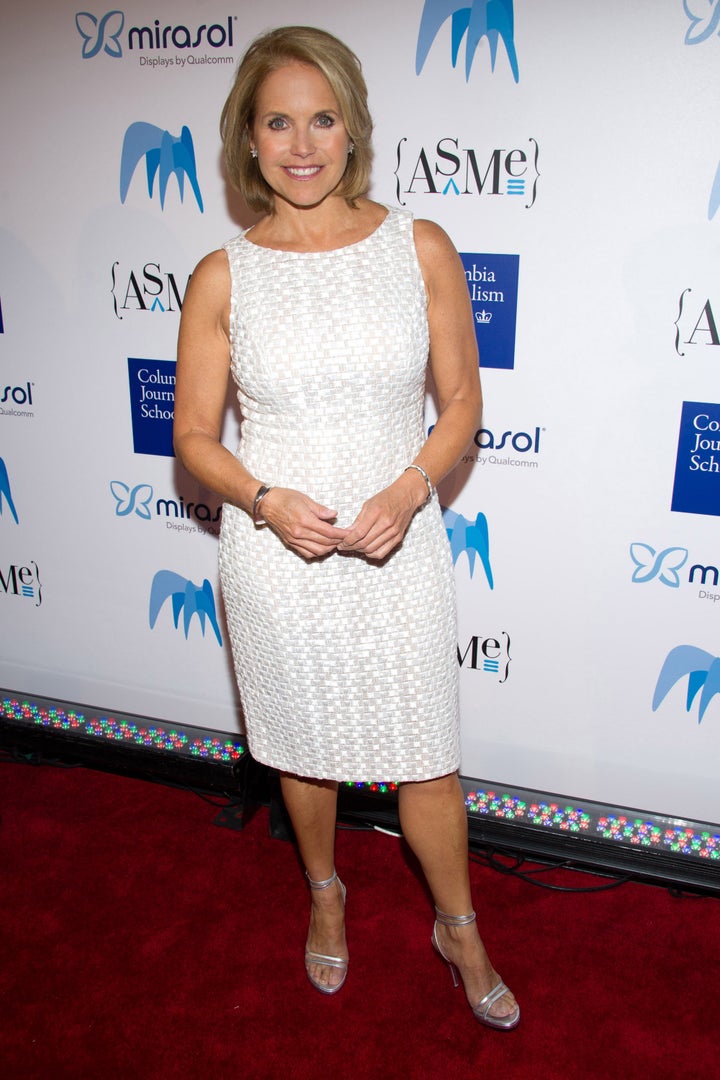 Katie Couric will launch a syndicated daytime talk show with ABC in the fall of 2012, it was officially announced Monday.
The deal will give Couric a daily show just as the 2012 elections are entering their final stretch. She will also have a role in ABC News itself, and she will begin this summer "as the ultimate utility player," ABC News President Ben Sherwood said in a note to staff. Sherwood said Couric "will contribute across all of our broadcasts and online." In another statement, ABC News said that Couric will "anchor specials, contribute interviews [and] participate in special events coverage."
Couric will be a co-owner of her syndicated show, something which could see her reap a considerable financial windfall.
The deal ends, for now at least, one of the most protracted and heavily trailed sagas in recent media memory. The news of Couric's ABC deal was kept just as poorly under wraps as her departure from CBS News. It also ends a bidding war for Couric's services between CBS, ABC and NBC that sprang up when she signaled that she would step down from her role as the "CBS Evening News" anchor.
Initially, ABC was not even in the running, but the network's pitch soon overtook those from CBS and NBC. The New York Times reported Monday that NBC found Couric's demands too onerous, and that she thought that the role CBS wanted her to play was too limited.
Couric told the Times that she was happy with the way things turned out.
"It is very gratifying that so many people were willing to meet with me and were interested," she said. "It made me think maybe a show like this could do reasonably well. We'll see."
Below, read the memo that ABC News president Ben Sherwood sent to his staff:
I'm pleased to share important news: Anne Sweeney is announcing at this hour that Katie Couric will join the Disney/ABC Television Group to produce and host a syndicated daytime talk show that will debut in the Fall of 2012.

While her primary mission will be to create and launch the new show, Katie is also joining our team at ABC News this summer, bringing her many talents to some of the most important and interesting stories of the day.

A versatile journalist, interviewer and storyteller, Katie will contribute across all of our broadcasts and online, joining our powerhouse line-up of anchors and correspondents as the ultimate utility player. Katie is committed to helping us uphold the great traditions of ABC News as we strive to build the news division of the future.

Katie's remarkable career spans more than three decades. In 2010, she won the duPont Award for her interview with Sarah Palin. In 2008 and 2009, Couric's CBS Evening News was honored with the Murrow Award for Best Newscast. In 2004, she was inducted into the Academy of Television Arts and Sciences Hall of Fame. In 2001, she won a Murrow Award for Overall Excellence and in 2000 she earned a Peabody Award for her landmark series on colon cancer.

While many are familiar with her myriad accomplishments, I'm delighted to remind you that Katie got her start in our business in 1979 as an ABC News desk assistant in our Washington bureau.

On a personal note, I've known Katie for 14 years, and even with all of her success, I'm confident that her best days, biggest scoops and most powerful journalism lie directly ahead.

So help me to welcome Katie (@katiecouric) back to ABC News. This is a great day as we all look forward to new possibilities.
Popular in the Community