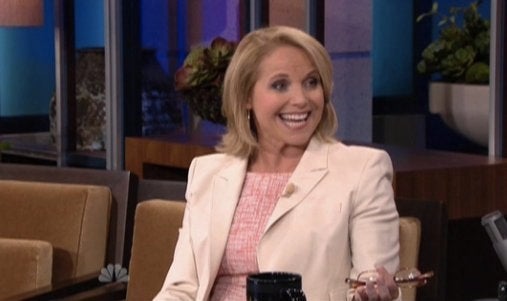 Katie Couric appeared on the "Tonight Show" on Monday to talk about her move to ABC and her book--and she had some choice words for Donald Trump and Sarah Palin.
Speaking about Palin--who mocked her when she left CBS--Couric said the former Alaska governor was covered too much in the media.
"She makes good copy and so they cover her incessantly and maybe more than they actually should," she said.
Host Jay Leno then asked her about Trump. She said she had been puzzled by his sudden turn to birtherism.
"He actually can be a very, very nice person with a good heart," she said. "But I think he was just acting like a jackass for a while." She speculated that perhaps Trump had been taken over by aliens for a time.
WATCH: