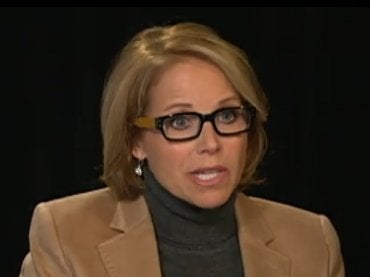 Katie Couric made waves with her statement that the U.S. needed a Muslim version of "The Cosby Show" to familiarize people with Islam and counteract anti-Muslim bigotry. On Wednesday, Couric devoted her weekly web series "@KatieCouric" webcast to a special on Islam in America, and she raised the subject again.
One of Couric's guests was Zaib Shaikh, a Candian actor who stars in a television show called "Little Mosque On The Prairie." As she introduced him, Couric noted that the show "is sort of like a Muslim 'Cosby Show.' Who knew?"
Later, she asked Shaikh to talk about the show. In doing so, she brought up her opinion that culture can change peoples' attitudes.
"I'm assuming [the show is] educating people or at least normalizing Islam to a lot of people who are unfamiliar with it," she said. "That was sort of the point of my suggestion, that popular culture can be incredibly influential in just making things less a novelty, and less something to be feared or less of the unknown
Related
Popular in the Community