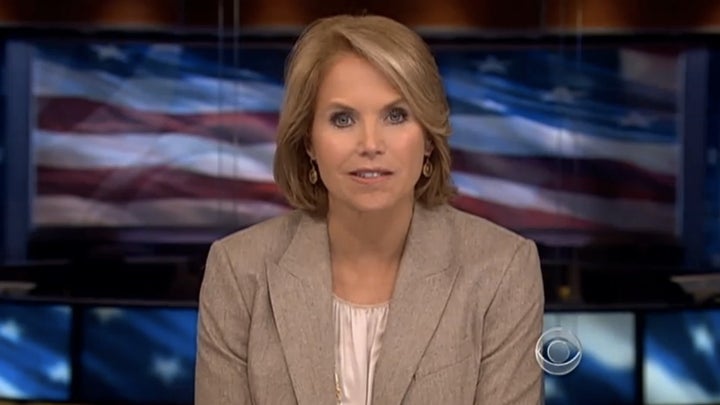 Note: this post has been updated.
It's official: Katie Couric is leaving the "CBS Evening News."
Couric made the announcement in an interview with People magazine on Tuesday.
"I have decided to step down from the CBS Evening News," she said. "I'm really proud of the talented team on the CBS Evening News and the award-winning work we've been able to do in the past five years ...in making the decision to move on, I know the Evening News will be in great hands, but I am excited about the future."
Couric also gave an interview to PBS' Tavis Smiley, which was released Tuesday. In the interview, she says that, while it had been "clear" that she was leaving, she wanted to be "respectful" of her successor (who she did not name, but who is widely believed to be "60 Minutes" correspondent Scott Pelley). She called the anchor desk a "pretty confining venue," and said she wanted to be doing something that was "a little more in my wheelhouse," and "what I think I do best, which is interacting with people, interviewing with people." (Watch video below.)
The announcement puts an end to months of speculation about Couric's plans. She came to CBS in 2006, seeking to shake up the evening news format and bring some star power and more viewers to the network. Her show was critically acclaimed, and won many awards, including four Emmys, two Edward R. Murrow Awards for Best Newscast, the George Polk Award and the Walter Cronkite Award. Most notably, her interviews with Sarah Palin in the run-up to the 2008 became television landmarks. But the audience she sought never followed her to CBS, and the show remained in third place throughout her tenure.
"There's a lot to be proud of during Katie Couric's time at Evening News," a CBS News spokesperson said in a statement. "CBS News, like Katie herself, is looking forward to the next chapter."
One thing that is still not clear: what Couric's next chapter will be. She acknowledged to People that she is seeking to launch a syndicated talk show, but did not give details about where or when the show would air, or what it would look like. She did say that she was "looking at a format that will allow me to engage in more multi-dimensional storytelling."
Watch the interview with Tavis Smiley:
Calling all HuffPost superfans!
Sign up for membership to become a founding member and help shape HuffPost's next chapter