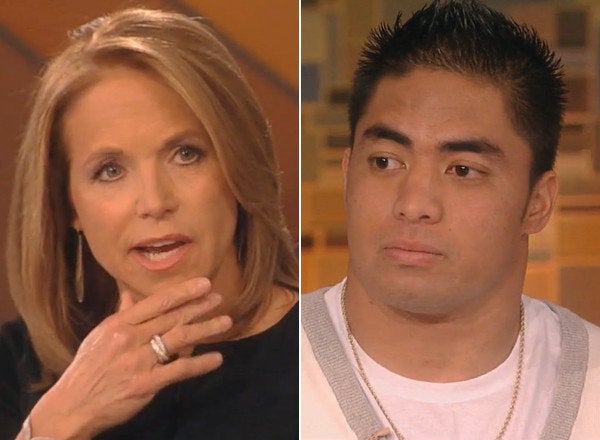 Katie Couric told an ESPN radio show on Tuesday that she believed Manti Te'o was the victim, not the perpetrator, of a hoax -- but that he felt "trapped" once he learned that his girlfriend, Lennay Kekua, was fake.
Couric landed the eagerly awaited television interview with Te'o. It airs Thursday afternoon on her talk show, where she has every chance of drawing her biggest audience ever. Already-released clips show Te'o telling Couric that he briefly lied about Kekua after he discovered she did not exist, but insisting that he was not behind the hoax.
Some speculated that Couric had scored the interview because she and Te'o are both represented by the same publicist, Matthew Hiltzik. Others said that it was ABC News' reach that sealed the deal. Whatever the circumstances, the interview was a boon for ABC and its corporate colleagues. Clips of Te'o appeared on "World News" and "Good Morning America," and ESPN, a Disney stablemate, got to talk with Couric about the interview.
She called the sitdown "incredibly candid and compelling," and said that she had tried to be "persistent" and "appropriately skeptical" about the parts of Te'o's story that she found "sketchy."
"I think I treated him respectfully, while questioning some of the inconsistencies and the way that he portrayed the situation," she said, adding that the big issue was "what did he know, when did he know it and what did he do about it."
Host Cowherd said that he thought Te'o had definitely been duped, but that he had perpetuated the myth out of embarrassment. Couric said she agreed.
"He did have an opportunity to say something earlier but he felt sort of trapped by this narrative that, let's face it, was incredibly compelling and elevated his stature to a whole new level," she said. "I thought he seemed like a sweet and very naive young man."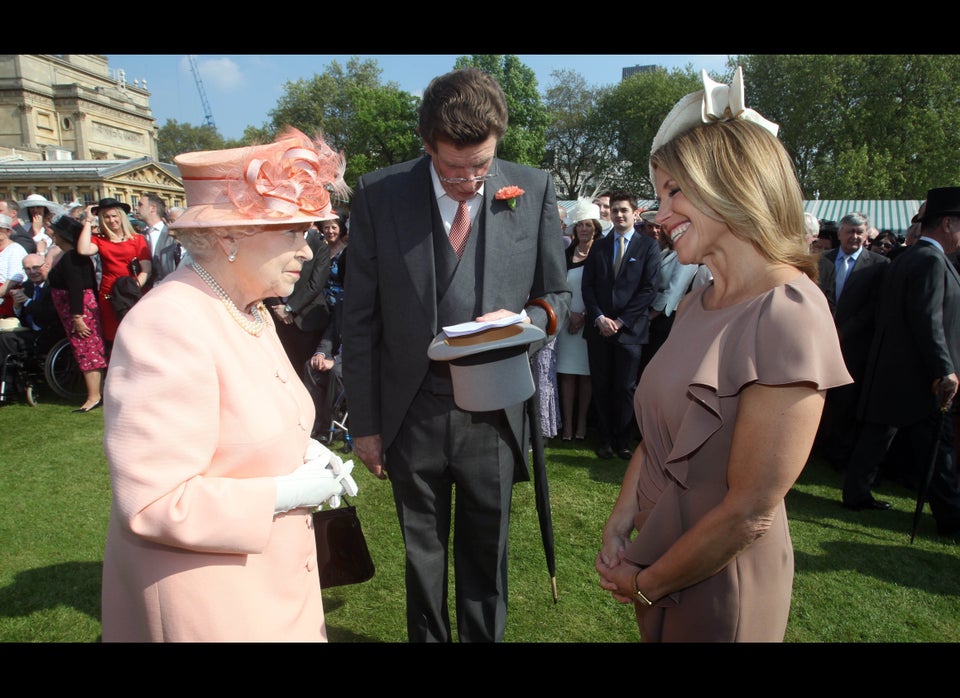 Katie Couric Around Town
Popular in the Community