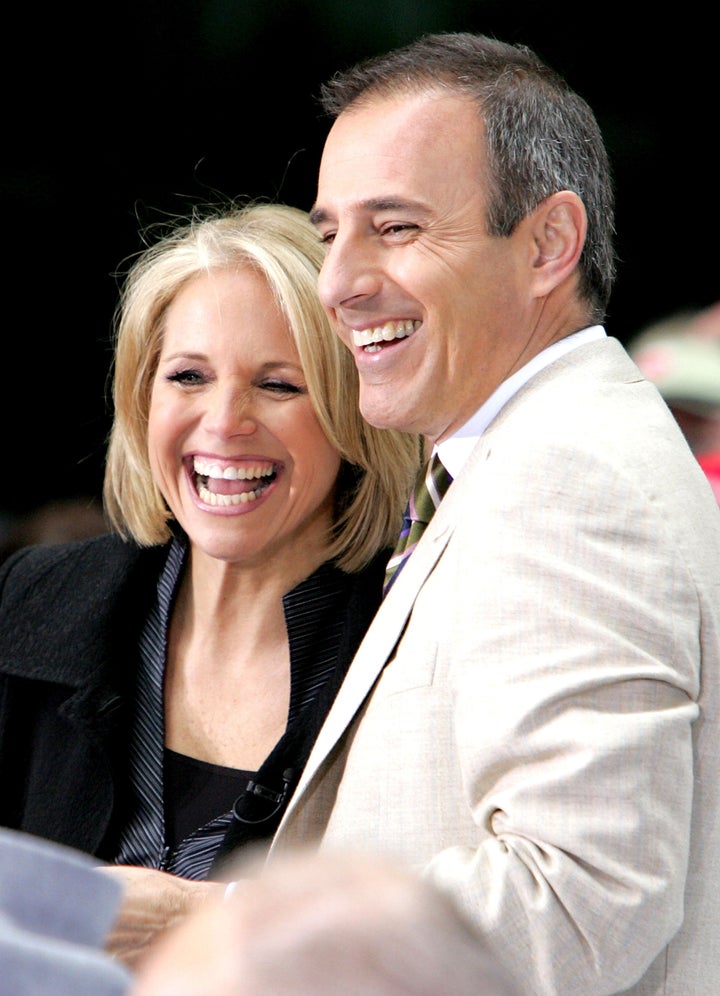 Former "Today" show co-hosts Katie Couric and Matt Lauer are seriously considering joining forces again on a syndicated talk show, according to the New York Times.
The report comes as Couric's exit from her "CBS Evening News" post has been made all but official--and as rumors of Lauer's possible departure from "Today" when his contract is up at the end of 2012 have intensified. Couric has openly admitted that she is pursuing a syndicated talk show, and sources told the Times' Bill Carter that the two have "thrown around" the possibility of doing the show together.
However, Lauer is in a very high-stakes situation of his own. Some reports have cast the sudden buzz around his possible "Today" departure as a negotiating ploy. He is currently at the top of a very lucrative field (and a wildly profitable show) and NBC will not be nearly as eager to part ways with him as CBS seemingly has been with Couric's anchor job. TMZ speculated last week that Lauer could ask for as much as $25 million a year to stay on "Today," and it's possible NBC will be willing to pay up. Also, his contract isn't up until the end of 2012, which could prove too much time for Couric to wait to start a talk show.
The New York Post also batted around a different possibility on Monday: that Couric could do a syndication deal with NBC that included a presence on the "Today" show, which would also reunite her, in a fashion, with Lauer.
Whatever the case, one thing is certain, according to Couric's representative: the two will reunite next Wednesday, when Couric appears on "Today" to promote her book, "Extraordinary Lives."
Calling all HuffPost superfans!
Sign up for membership to become a founding member and help shape HuffPost's next chapter