"I'm just very keen to have a family and both Catherine and I, you know, are looking forward to having a family in the future," Wills, 29, told Couric, as magazine editors around the globe no doubt scrambled to amp up their Duchess Kate baby bump watch coverage.
When the former "Today Show" host next asked if there was anything else he "wanted to share," Wills answered with a laugh, "You won't get anything out of me. Tight lipped."
Though he's still a bachelor, Prince Harry, 27, also bellied up to the family question, saying: "I've longed for kids since I was very, very young. And so … I'm waiting to find the right person, someone who's willing to take on the job."
Their own families aside, Will and Harry also opened up about their grandmum. "I still think of her as just my grandmother," the Duke of Cambridge said of Queen Elizabeth II, who took the throne at age 25 and this year celebrates 60 years of reign over the United Kingdom. Her Majesty has never sat for an interview with a journalist, Couric says in the clip.
Couric also brought up William's royal wedding last year to Catherine Middleton, a huge spectacle which Will says made him "terrified" due to the massive numbers of spectators.
When asked about whether his late mother Princess Diana would have enjoyed the nuptials, William replied, "I think she had the best seat in the house."
Watch the videos below to see Wills and Harry open up and Katie Couric practice her newfound curtseying skills.
Will and Kate -- they're just like us!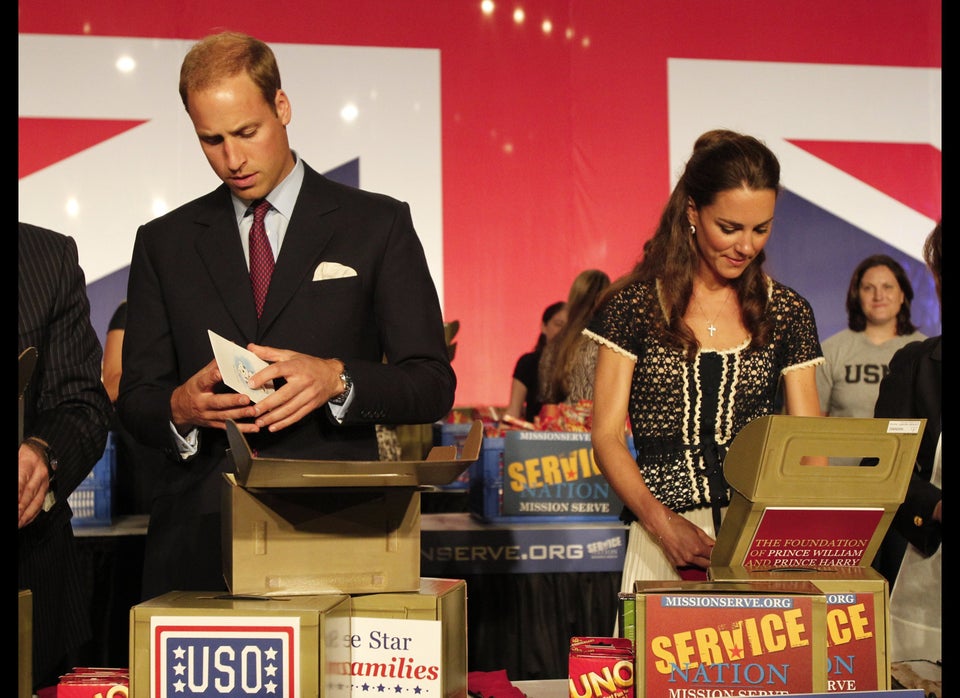 Kate & Will Are Just Like Us