Three years ago when I started blogging about the empty nest I had no idea what I was doing.
I had given up on finding a job after a year of searching, and wanted to start writing -- something I'd always loved to do. I never imagined the people, opportunities and experiences my blog would bring into my life. Fast forward three years to a phone call from my friend Lisa Heffernan, who writes at Grown and Flown:
"The Katie Couric Show contacted me about a show on empty nesting, and I suggested they call you too."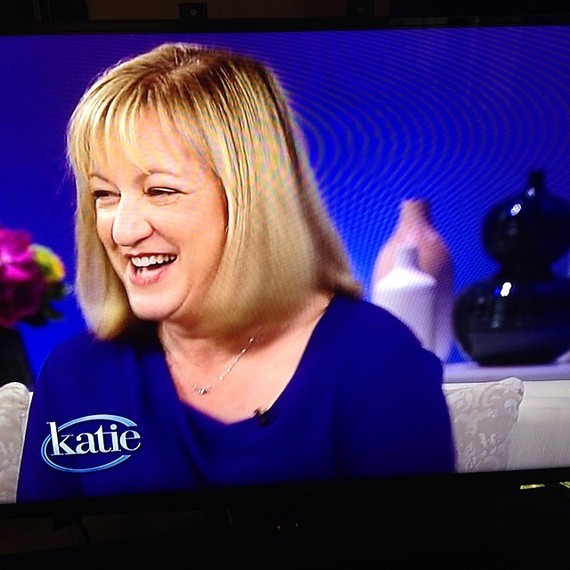 One thing you should know about Lisa, her blogging partner Mary Dell Harrington and me -- we met online, and live on opposite ends of the country. These two women would never have become my friends and colleagues had it not been for blogging and social media. And so, the fact that Lisa so generously suggested that they call me is the ultimate example of how blogging has brought amazing things to me.
From an "unemployed" stay-at-home-mom and empty-nester to The Katie Couric Show in three years -- and all because one day I decided to start a blog.
Getting ready to be on The Katie Couric Show was a whirlwind of activity, starting Thursday morning when the producer called me, to Monday morning when they flew me to New York. I spent the weekend making my blog look as good as possible, shopping for the perfect thing to wear (which, of course, wound up being in my closet all along), and generally freaking out. I read the book by the psychotherapist who was on the show with us, and I thought -- a lot! -- about what I would say.
I was told I would be sitting in the audience in the front row and answering questions from there, but the afternoon before the show I got a call telling me that there had been a change and now I was going to be on the panel instead.
I had brought only flats, and from watching talk shows I knew that high heels were a must -- so much more flattering! I was with my friend Jennifer Wagner, another blogger I met through social media, when I got the call. Jennifer took me to Cole Haan to find high heels. Success!
The day of the show I was nervous. I wanted to be sure to make intelligent comments and not stumble over my words. I still wasn't clear on how the show was going to go -- when I'd be on, what I'd be asked. When I arrived at the studio I was ushered to the Green Room, and there were Lisa, Mary Dell, and their blog photographer Theresa Kilman, another friend of mine. Lisa and I had our hair and makeup done, were led backstage, and then it started!
The first part of the segment, during which I had to keep myself from tearing up during the video about Lisa's family -- didn't want to ruin my makeup!
The amazing thing was that once I was on the set with Katie Couric -- who is as nice as you would think she'd be and made the whole experience easy and smooth -- I wasn't nervous at all. Sitting there and talking about a topic I know so much about -- empty nesting and reinventing yourself -- was surprisingly comfortable for me. Who'd of thought?
When Katie said my husband is "really cute," well -- that was the best.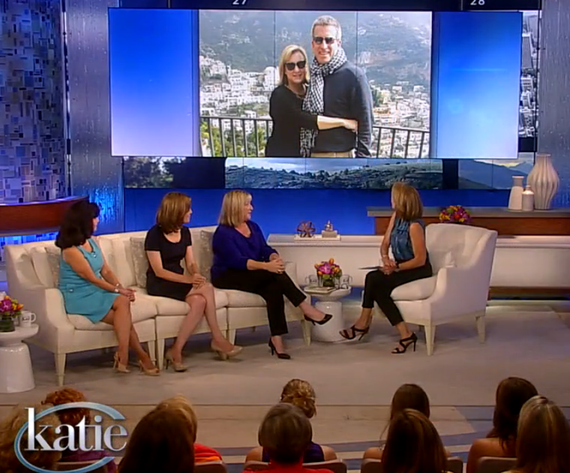 The second part of the segment when I joined the panel:
Three years ago I was an empty-nester searching for my next great passion after raising my children.
I knew there was something...something...out there, but I didn't know what it was. I gave blogging a try and it was the best decision I could have made. Social media and online connections have made all the difference in my life, and I can't emphasize enough how many opportunities there are to find a new direction as an empty-nester by looking to online communities, be it through Facebook, Google+, Pinterest or Twitter.
There's so much out there to learn and understand, and it's exciting -- almost as exciting as being on The Katie Couric Show.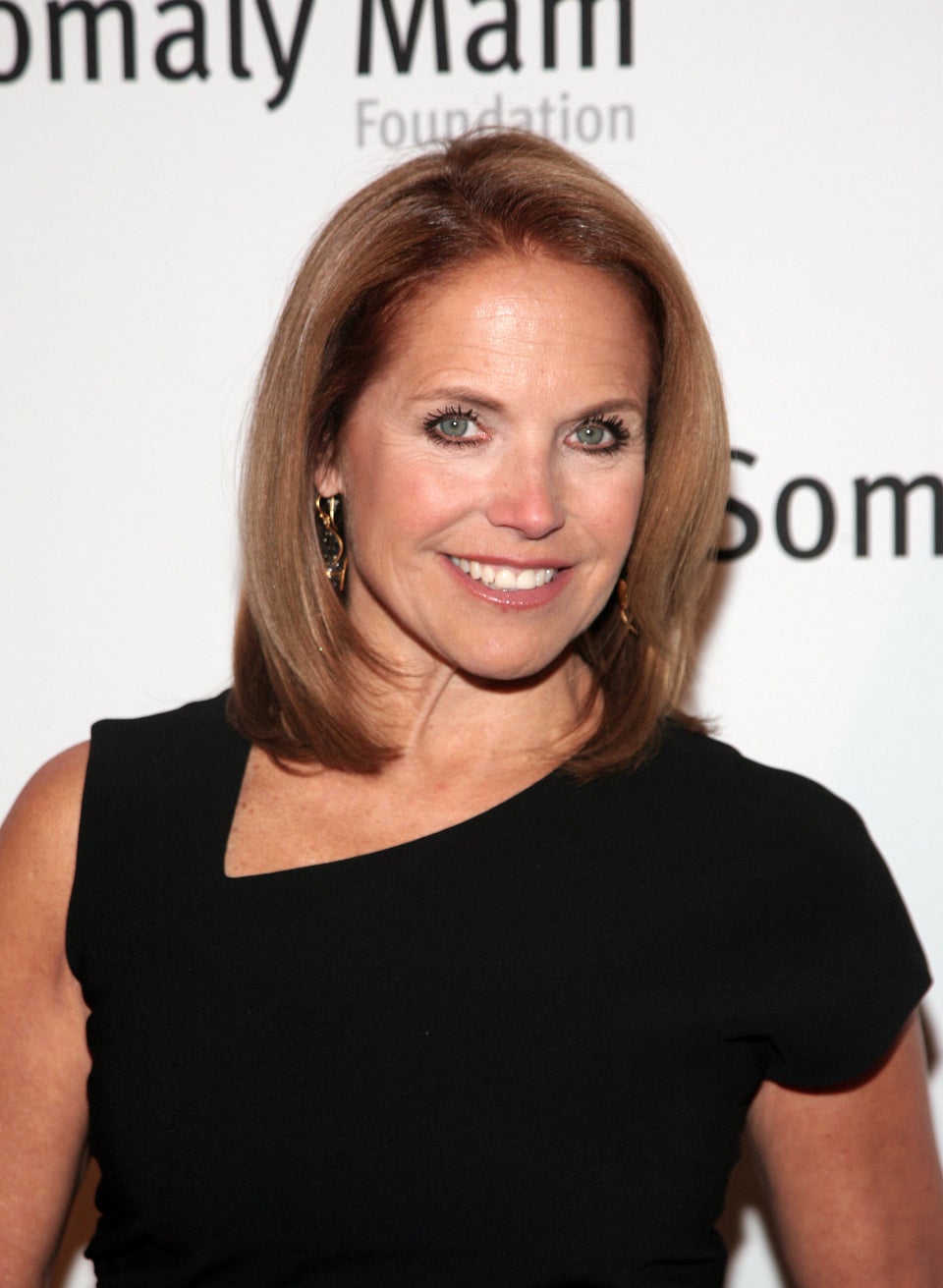 Celebrity Empty Nesters
Popular in the Community