Couric's husband Jay Monahan died of cancer in 1998 leaving her with two young kids. She told Ahmed that the hardest part of raising her kids -- Carrie who is now 17 and Ellie who is 21 -- alone, is not having a second person to work with. "You don't have the bad cop when you're the good cop and you don't have a good cop when you're the bad cop, you're like the whole police force in your family... and so it's challenging," she said.
Still, Couric has tried to instill values in her kids that she shared with her husband, she said.
And while being a single mom isn't easy, Couric feels lucky. "There are so many joys to being a parent that when I think about the hardships... it's hard to really come up with those as much as it is to really sort of articulate the joys," she said.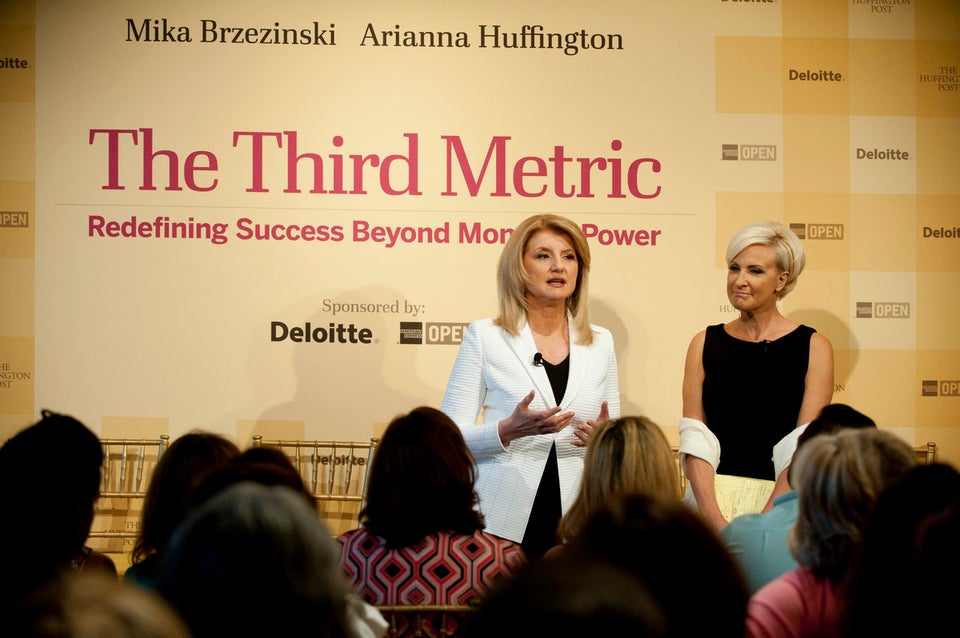 The Third Metric: Redefining Success Beyond Money & Power