Katie Couric, normally known for her dark suits and cute blond crop, got a high fashion makeover for the March issue of Harper's Bazaar, which hits newsstands February 16th. For the feature, the CBS News star modeled Giorgio Armani, Calvin Klein, Ivanka Trump jewelry and Christian Louboutin heels. Scroll down for photos by Francois Dischinger and behind-the-scenes footage. Read more HERE.
On Sarah Palin:
"I think I probably had to re-ask [questions] because she wasn't as responsive as she needed to be....One day, I will talk about it at length."
On Botox and aging:
"I think if you want to do some tweaks here and there, there's nothing wrong with that....[but] I think God has a wonderful way of making your eyes start to go as your face does. I really can't see very well....I always worry after I've done my makeup that I'm gonna look like What Ever Happened to Baby Jane?"
On befriending the Michaele Salahi in line at the White House state dinner:
"She was friendly and nice and cool. It wasn't for me to say, 'What's your connection? Why are you here? Of course, now you think, wow.'"
On her closet full of blacks, grays and pinstripes:
"I always say it's very Faye Dunaway 'don't fuck with me, fellas!' from Mommie Dearest."
On being labeled a cougar for dating a man 17 years her junior:
"I just find it stupid, you now? I think it also surmises that the older woman is always the pursuer. That's not necessarily true. I always say that maybe the older woman is the prey and someone else is the predator. It's just silly."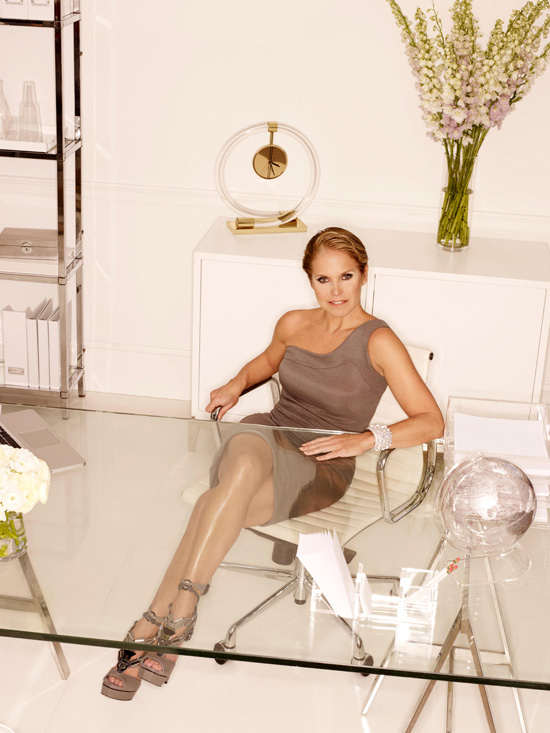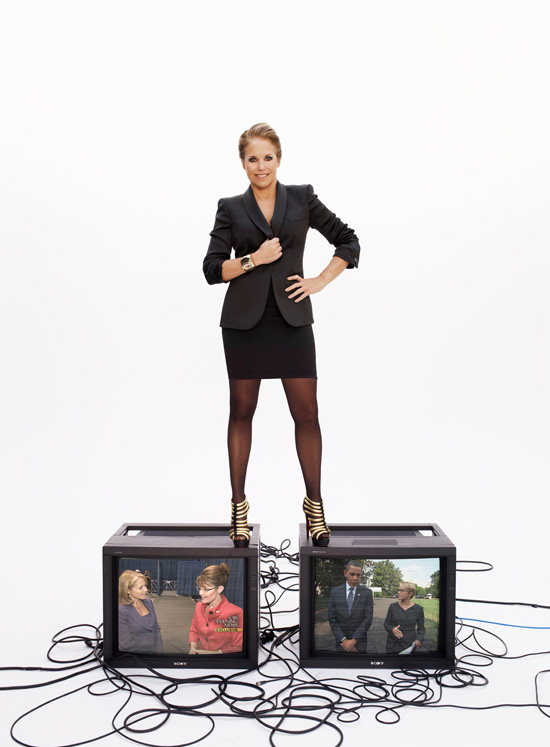 WATCH: